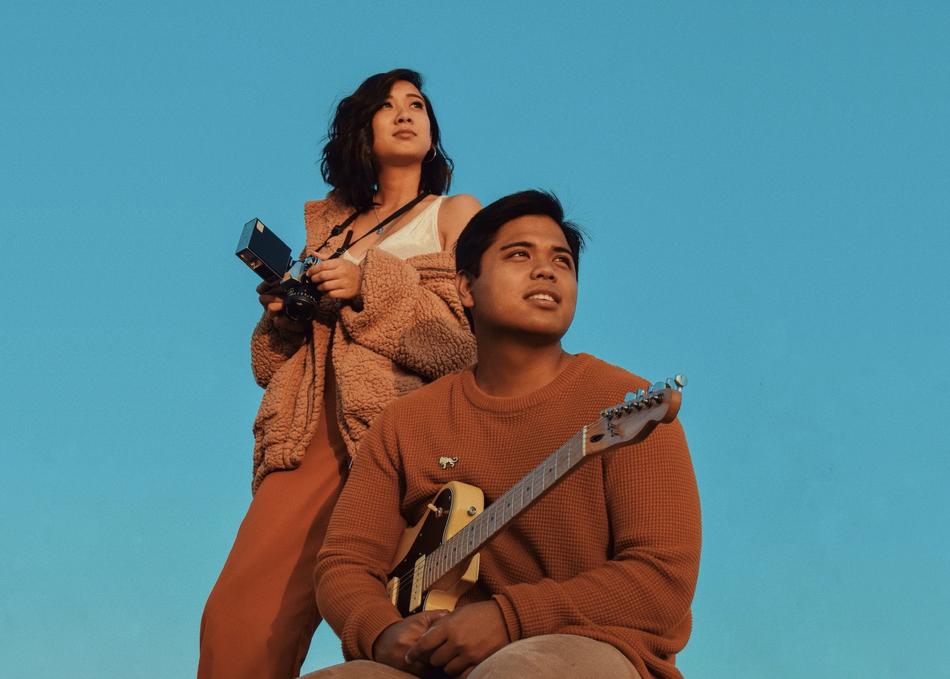 Ragamuffs - Sunset Chaser
Indie-Rock Pop band, Ragamuffs, from Honolulu, Hawai'i consists of founding members Joseph Carag and Hailey Fines, as well as support members Locke Nishihara and Landan Tolentino.
Hailey and Joseph met as little kids and grew up playing music in church together. By 2016, they were encouraged to perform acoustic sets as a folk duo initially named, Sir Ragamuffin and The Lady. After realizing their shared love for feel good indie-rock music —a genre you don't often hear on the islands — they were driven to break exposure into the local music scene. While developing a more rock sound, they asked friends to join on bass and drums and gradually wrote original music. In 2017, they finally became known as Ragamuffs. They went on their first tour in 2019 playing venues such as The Moroccan Lounge and Hotel Cafe in Los Angeles, followed by the release of their debut album, 'Achy Luminescence,' upon their return home.
The balance of female and male vocals over fragments of folk, soul, and lo-fi bring an element for everyone to enjoy.
Artist is seeking the following professional connections: Brand Partnership, Booking Agent - US, Booking Agent - UK/Europe
Subgenre: Indie Pop
From: Honolulu, HI