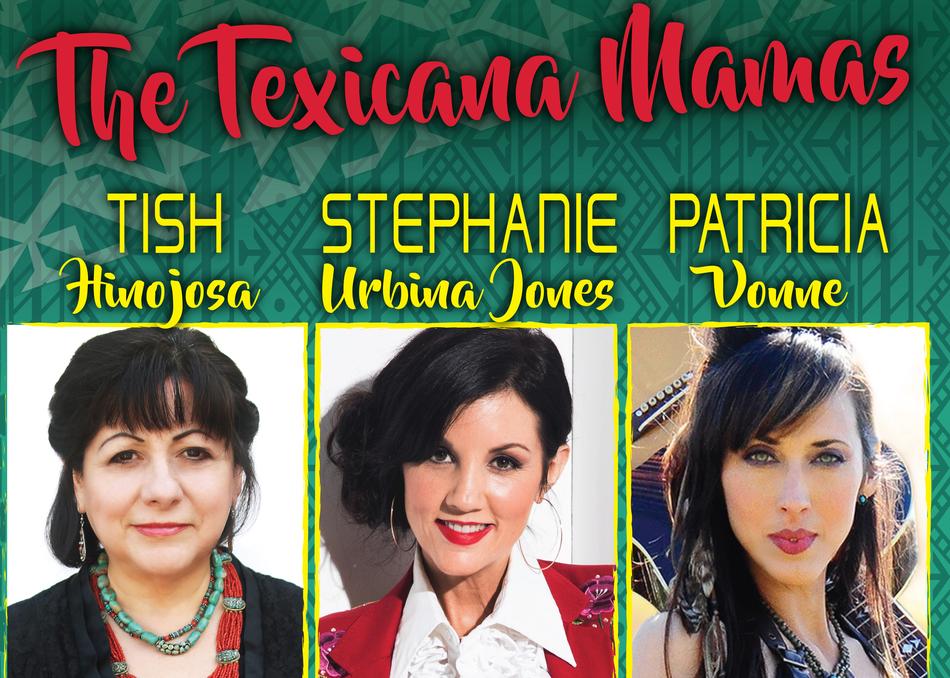 Texicana Mamas - Viva la Patria
GREATER THAN THE SUM OF THEIR PARTS: THREE TEJANA STARS JOIN FORCES AS "THE TEXICANA MAMAS" TO MAKE MUSIC, CELEBRATE CULTURE AND SHARE THEIR STORIES.
Separately their musical influences include folk, conjunto, Americana, flamenco, country, Tex-Mex rock 'n' roll, the Texas singer-songwriter tradition, the mariachi, corrido and norteño traditions of the border, and Lone Star country-rock.
Together, melding these inspirations with their own distinct sounds and personalities, the Texicana Mamas are creating something new, fresh, vibrant and distinct. A collaborative effort between three of the state's most celebrated Latina musicians—Tish Hinojosa, Stephanie Urbina Jones and Patricia Vonne—the newly-minted trio has already created a buzz that complements the kudos their individual careers have collected. This group isn't just a band, they are music ambassadors that spread their culturally rich heritage through music and storytelling.
Artist is seeking the following professional connections: Label, Booking Agent - US, Booking Agent - UK/Europe, Booking Agent - Worldwide
Subgenre: World
From: San Antonio, TX