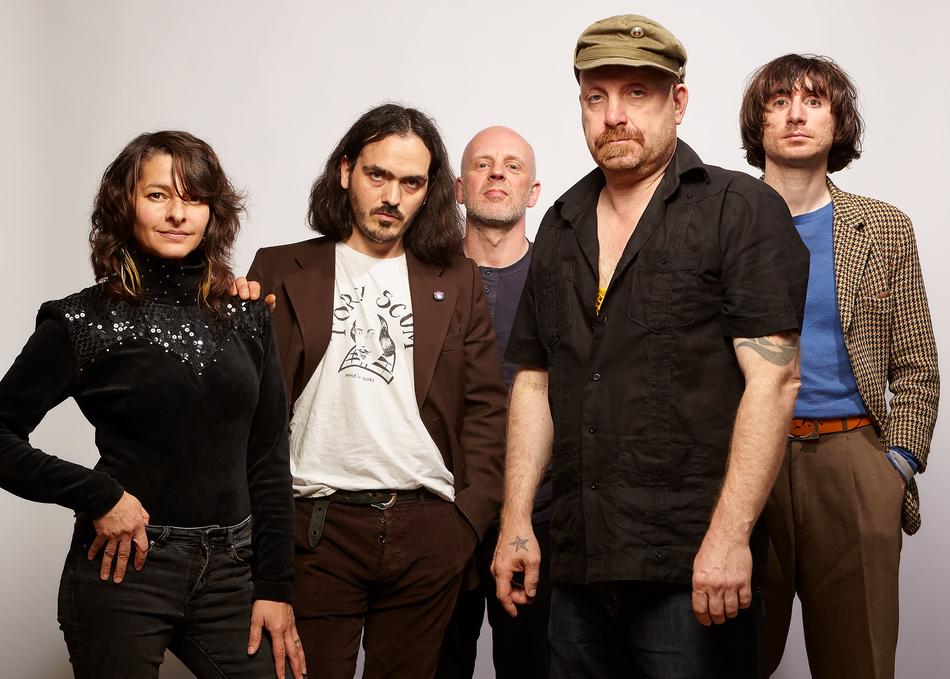 Meatraffle - N'Drangheta Allotment
Meatraffle is a common chord running through the leftist brigades of the South London art scene. Eschewing the 'love song industrial complex' that dominates the airwaves, for Meatraffle it is the political, the platonic, the comradeship of the struggle that provides true artistic grist.
A band you can get behind, they're honest and down to earth, and while the world grows increasingly hostile it's reassuring to know that there's a group of people out there who get it, address it and want to change it. They've found the sweet spot between sincerity and humor, without taking themselves seriously they garner a lot of respect. Meatraffle have a self awareness, they know what it is to live in a changing, unequal society. But they know how to counteract it too, by calling it out. Their lack of pretense is a breath of fresh air in a stagnant, money-obsessed world, and they shout about worker's rights, sexism, capitalism and the shoddy state of politics in a way which truly captivates and engages their audience.
Artist is seeking the following professional connections: Label, Brand Partnership, Distribution - US, Distribution - UK/Europe, Distribution - Worldwide, Booking Agent - US, Booking Agent - UK/Europe, Booking Agent - Worldwide, Publishing, Sync/Music Supervisors
Subgenre: Psychedelic
From: London, UK-ENGLAND