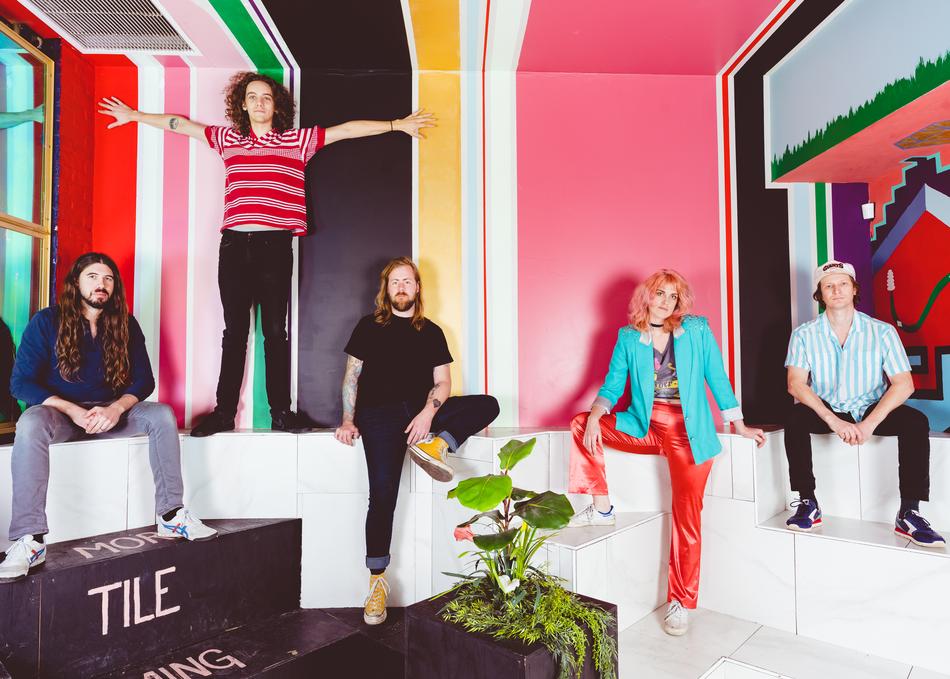 credit: Ismael Quintanilla III
Go Fever - Feel So Much
Go Fever is an Austin-based rock n rolla band fronted by Australian singer-songwriter Acey Monaro with Keith Lough (guitar, hair), Ben Burdick (bass) Joshua Merry (guitar, hair) and Stijn Dobbelaere (drums). They've been described as Blondie meets No Doubt and they're not mad about it.
Since their formation in 2016, the band have released an EP, Daydream Hawker, and a self-titled long player- both of them cracking the Top 20 of the North American College & Community radio chart- and have toured nationally, opening for Mini Mansions, Peach Kelli Pop, A Giant Dog and Plague Vendor.
Go Fever are heading back in the studio in early 2020 to record a full length album in White Denim's Radio Milk Studio, and are also working on a special covers EP to be released mid-year.
Subgenre: New Wave
From: Austin, TX