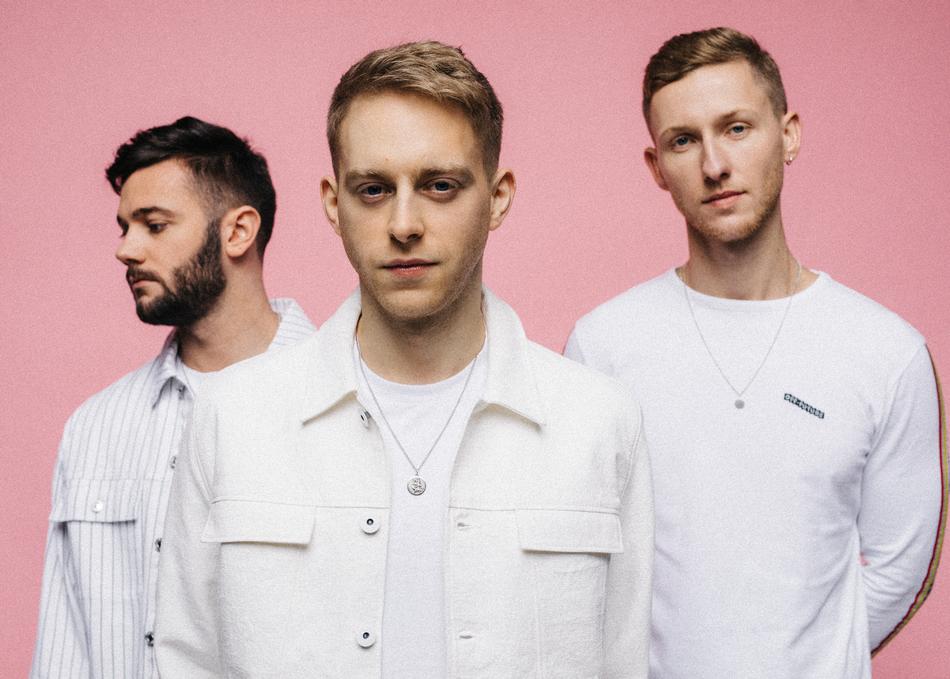 Flawes - Don't Count Me Out
Flawes was formed by JC in the summer of 2015 in strange circumstances. All three members had worked as session musicians, but planned to start their own bands. JC and drummer Josh Hussey, aka Huss, were childhood friends from Huddersfield who had spent their teen years in different bands, sometimes supporting each other at shows.
JC spent two years touring the world with Ella Eyre, but continued to write songs on the side. When Ella asked to hear some, she was so impressed that she booked JC as a support act. The catch? He didn't have a band, had only completed a handful of tracks and the tour was in three months.
A chance meeting with Huss set the wheels in motion and an introduction to Twickenham-born guitarist Freddie Edwards sealed the deal. One rehearsal later, Flawes were a band. Several weeks latter, they were supporting Ella Eyre on a sold-out UK tour.
The reaction was instant. BBC Introducing played their track 'Don't Wait For Me' and, to Flawes' astonishment, it was made Record of the Week on Radio 1, reached No.8 on Spotify's viral chart and soundtracked the trailed for hit US series Lie To Me. Flawes duly signed to Red Bull for both label and publishing.
Artist is seeking the following professional connections: Brand Partnership, Gear Endorsement, Other Artists to Tour With, Booking Agent - US
Subgenre: Indie Pop
From: London, UK-ENGLAND