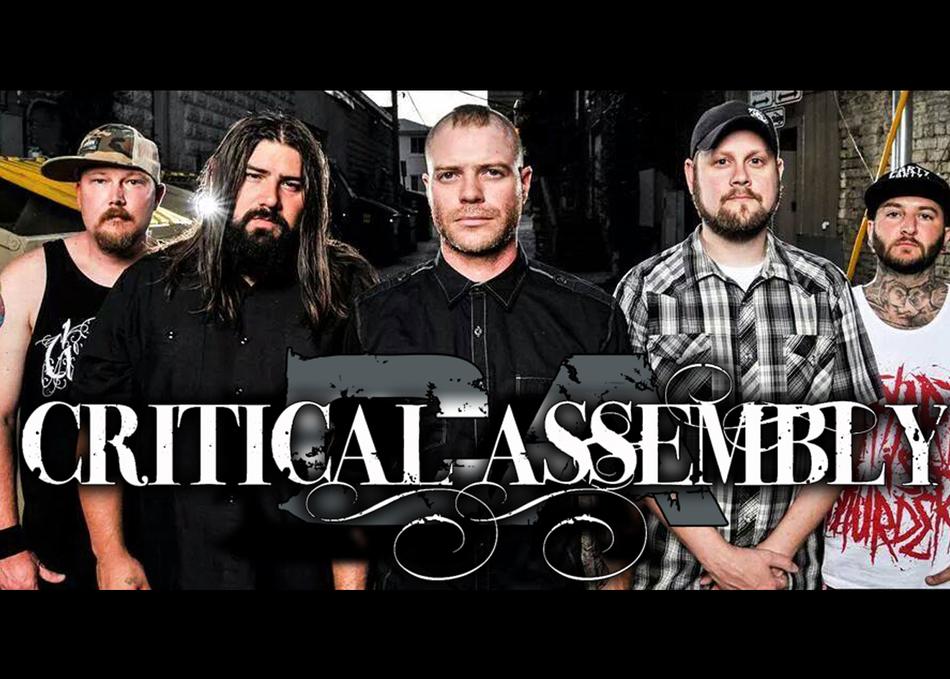 credit: Everett Christopher
Critical Assembly - Participation Trophy
Critical Assembly is a 10 year old, no good, slack-jawed, redneck metal band from Austin, Texas.
Listeners will experience an audible force of drop tuned, rhythmic guitars, upbeat and tight drumming, and vocal ranges from melodic singing to low growls and screams.
Some of our musical Influences include Pantera, Lamb of God, Machine Head, Alice in Chains, Killswitch Engage, Tesseract, After the Burial.
Critical Assembly just recently performed at Forcefest in Mexico and our planning to release a new album in 2019.
The past few years have proven to be strong and successful for CA. Voted in the top tier by numerous media outlets all while hosting some of the most successful metal shows in Texas.
Critical Assembly has toured professionally twice throughout the United States and looking to expand in the future.
CA has proudly shared the stage and played festivals with: Slayer, System of a Down, Lamb of God, Hatebreed, Danzig, Rob Zombie, Anthrax, Testament, Carcass, Soulfly, Shadows Fall, God Forbid, Thy Will Be Done, Ill Nino, Rigor Mortis,Wretched, Psycho-stick, Filter, Down, Whitechapel, EyeHateGod, Goblin, Band of Orcs, Kill Devil Hill, Non-Point, Alien Ant Farm, Hed PE, Head
Artist is seeking the following professional connections: Label, Management, Brand Partnership, Gear Endorsement, Distribution - US, Distribution - UK/Europe, Distribution - Worldwide, Other Artists to Tour With, Booking Agent - US, Booking Agent - UK/Europe, Booking Agent - Worldwide, PR/Publicity Agency, Producer/Studio Engineer, Publishing, Sync/Music Supervisors
Subgenre: Heavy Metal
From: Austin, TX