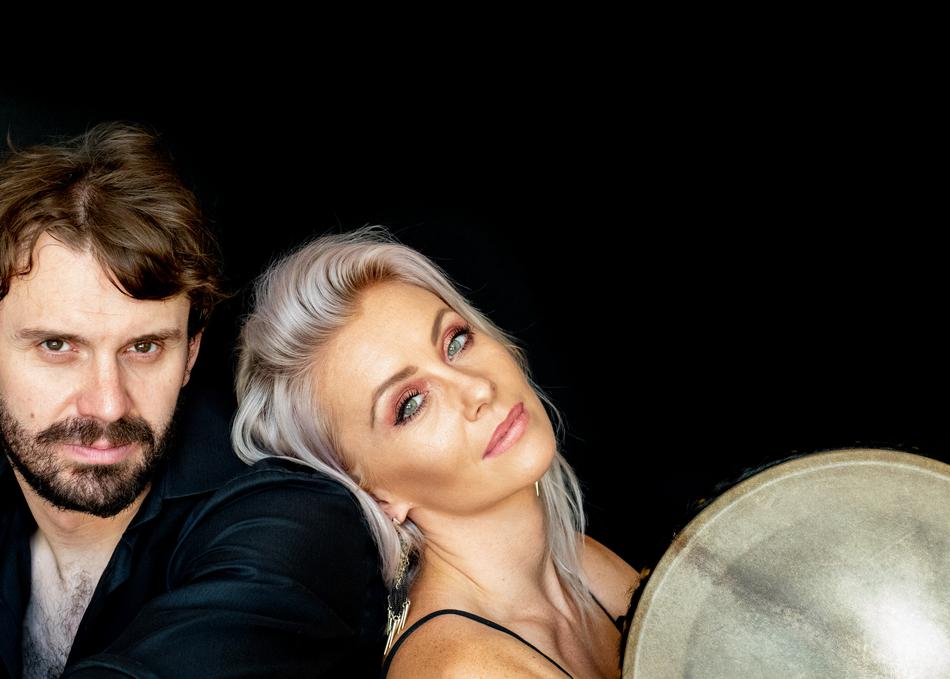 Stomping, singing and cheering. It's not your average night out at your favorite music venue, that is, unless Austin-based duo Beat Root Revival are performing. The tandem, which consists of Andrea Magee and Ben Jones, has made a big splash in a short period of time, justifiably earning the approval of audiences for their high-octane, lively performances.
Leaving the UK behind, the duo settled in Austin, Texas, a town where they've comfortably nestled into the city's vibrant music community. They were drawn to the spirit of the local music scene, in particular, Roky Erickson and the other cosmic cowboys of the '70s. Describing their sound as "organic, acoustic, rhythmic and rootsy," having two singer-songwriters can often make for a very limited sound, but not Magee and Jones.
First, the budding duo's fan base grew, then the legends came calling. Intrigued by the groundswell of support that Beat Root Revival garnered, the duo was tapped to open for bands such as The Brian Setzer Orchestra, Jeff Bridges, and legendary Beach Boys co-founder Brian Wilson for a few years.
Subgenre: Folk
From: Austin, TX