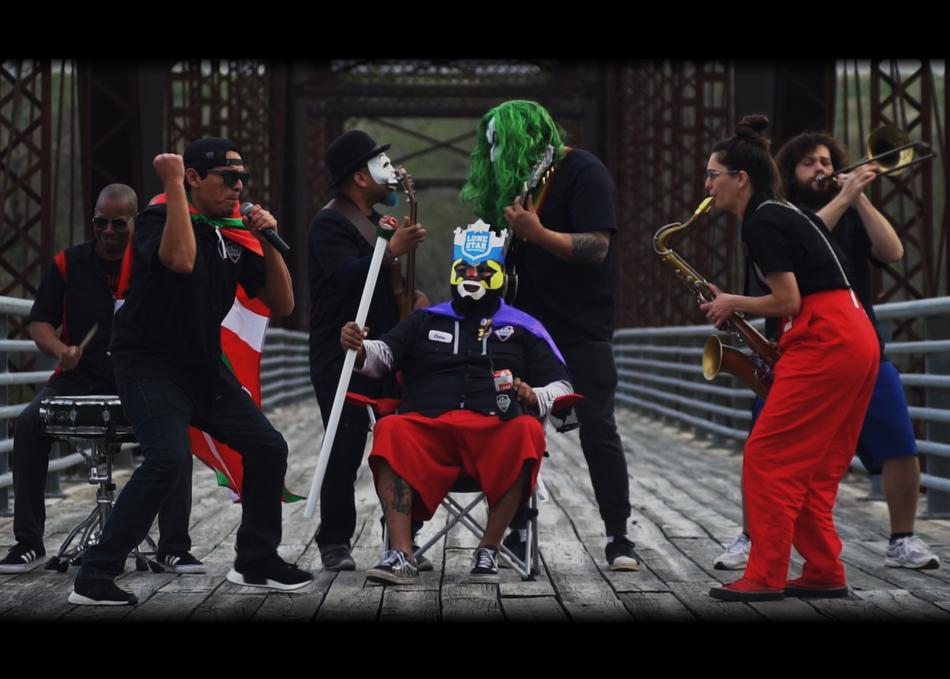 Los Kurados - Rey Kurado
Born in Austin, TX, with deep roots in Mexico, Los Kurados is central Texas' premiere party ska band. Blending punk beats and cumbia fever dreams, all flavored with upstrokes hailing from a ska style close to the heart of Jamaica, Los Kurados' live performance will get everyone from crusty punk kids, to Selena loving ladies, to business people in for a drink on their feet dancing!
Their first EP release, "La Risa" included 3 of the band's oldest songs which became beloved by their loyal fan base & defined the poignantly political yet fun loving spirit of the band during the first several years of their inception.
2017 brought the release of their first full length album "Multicultural" which, aside from living up to it's name, swept in a new collaborative force of songwriting. Los Kurados' music & live spirit is a starkly beautiful mosaic of ethnicity, dance, and community that breaks any artificial border.
Looking forward to 2020, they plan to have another release after enjoying new & even more deeply collaborative processes in the studio late 2019. Keep your eyes peeled!
Artist is seeking the following professional connections: Label, Management, Booking Agent - US
Subgenre: Ska
From: Austin, TX