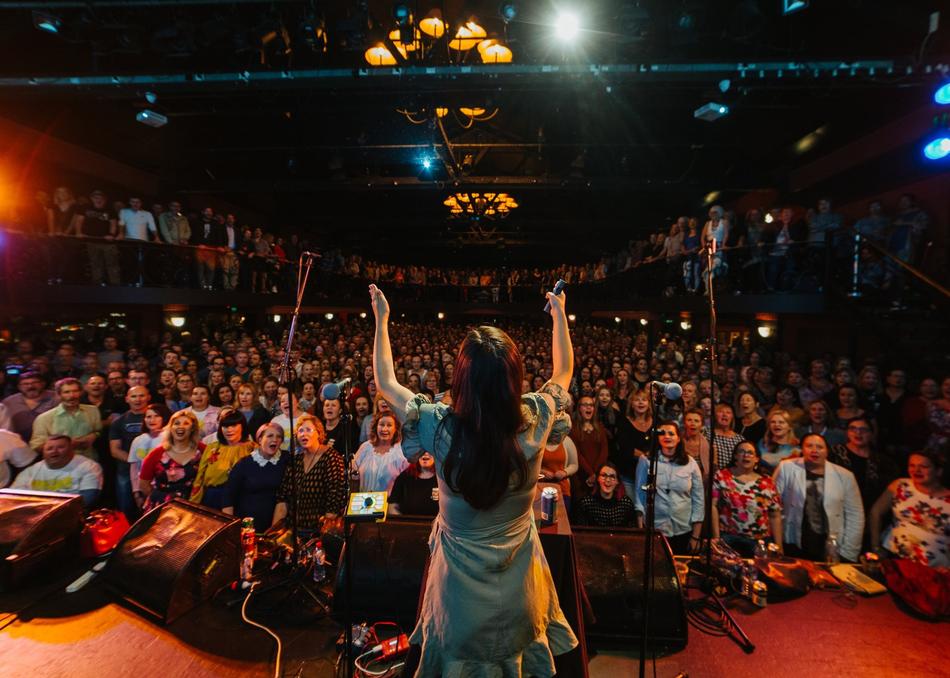 Pub Choir - Pub Choir sings 'All These Things That I've Done'
Everybody can sing. Like, not well, but literally. Why should being average at something stop you from doing it!? It hasn't yet… Singing is good for you, it's EASY, and Pub Choir is here to show you how.
With a show that is equal parts music, comedy, and beer, Pub Choir is a euphoric sensation down under (from Australia, that is) that transforms any crowd of tipsy strangers into a legendary choir. By the end of the night the audience has become the performance and is belting out a popular song in three-part harmony. That final singalong is captured by Pub Choir's crew in crisp 4K and shared online.
Join the ranks of Pub Choir's viral internet fame, which attracts millions of views and shares from artists such as The Cranberries to The Backstreet Boys.
In 2019 they sold over 60,000 tickets and toured the UK and USA. But none of that matters now. Join Pub Choir for a night of wholesome singing as we raise a drink to Texan music royalty.
Don't prepare anything! It's not that kind of choir. You simply need to open your sound hole (your mouth FYI). Pub Choir will do the rest.
Artist is seeking the following professional connections: Brand Partnership, Booking Agent - US, Booking Agent - UK/Europe, Booking Agent - Worldwide, PR/Publicity Agency
Subgenre: Comedy
From: Brisbane, AUSTRALIA