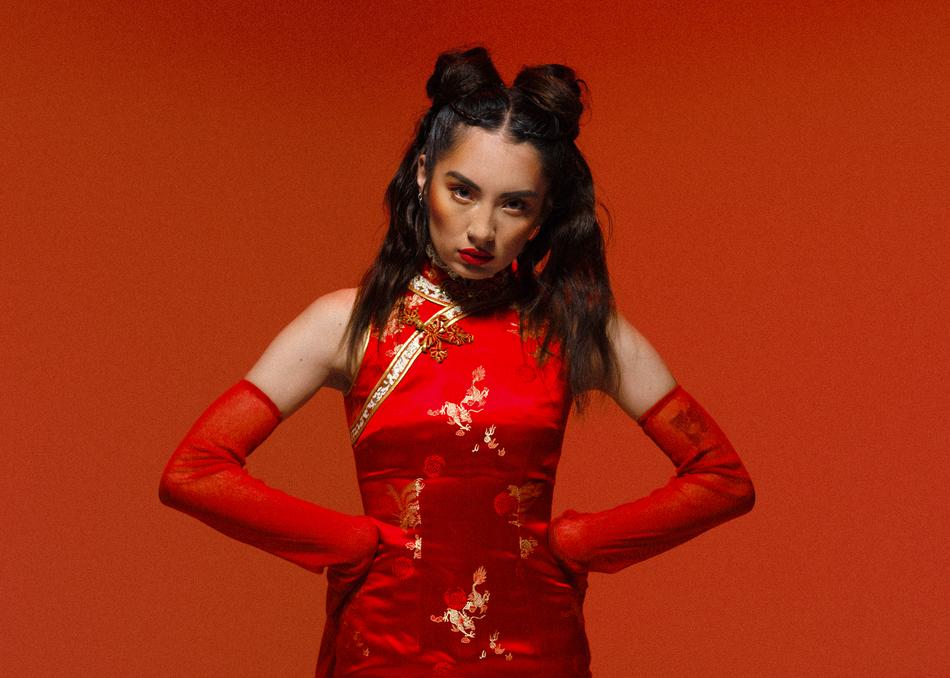 Jaguar Jonze - Kill Me With Your Love
Jaguar Jonze crafts songs of melancholic beauty woven with gun slinging guitar lines and a strikingly rich, yet intimate voice. Born in Japan to a Taiwanese mother and Australian father, Jaguar Jonze is as eclectic as her cultural upbringing, oozing influences by the likes of Portishead, The Last Shadow Puppets and Nick Cave.
An enigmatic yet vulnerable songwriter, Jaguar Jonze delivers defiant ferocity through smoky vocals that shift between fragile and forceful and a mature musicality that provides sweetness through dissonance.
Signed to Nettwerk Records, Deena has released several singles – "You Got Left Behind," "Beijing Baby," and "Kill Me With Your Love" – from an upcoming 2020 debut EP. With each release, her profiles expands in Australia and around the world. At home, Deena has already garnered attention from The Music, Fashion Journal, Industry Observer and Tone Deaf, who said "to sum up the creative explosion that is Deena Lynch into a neat little elevator pitch would have even the most qualified of journalists in tears."
Artist is seeking the following professional connections: Management, Brand Partnership, Other Artists to Tour With, Booking Agent - US, Booking Agent - UK/Europe, Booking Agent - Worldwide, Publishing, Sync/Music Supervisors
Subgenre: Alternative
From: Brisbane, AUSTRALIA