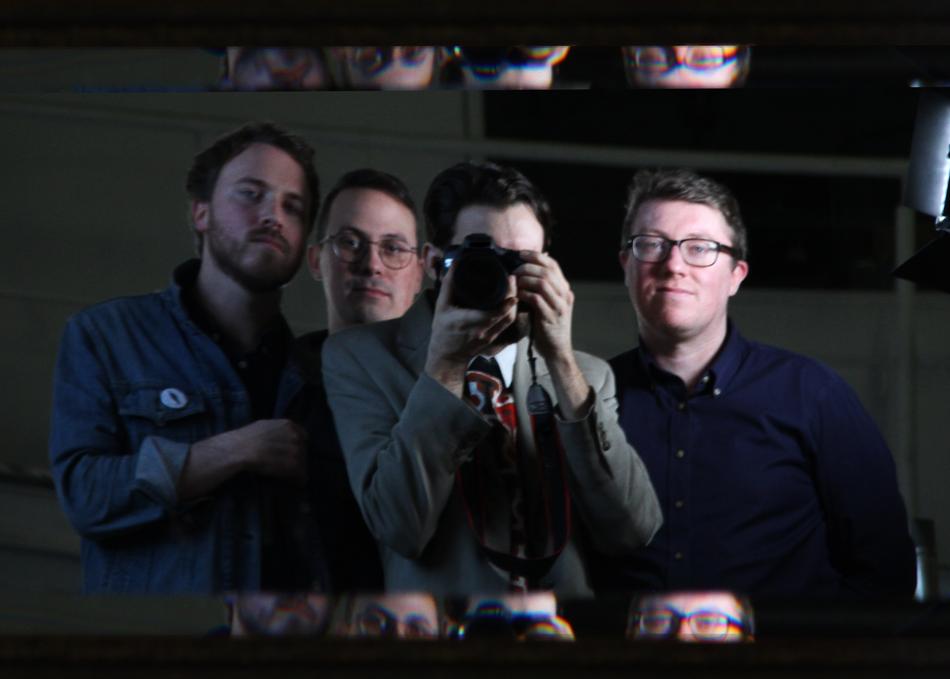 Autre Monde - Fever in May
Autre Monde are Paddy Hanna (vocals), Padraig Cooney (bass, synth, vocals), Mark Chester (guitar) and Eoghan O'Brien (drums, synth, backing vocals). Three of them are from Dublin and Mark is from Cumbria. They met through their involvement together in the Popical Island collective (Skelocrats, Grand Pocket Orchestra, Ginnels, No Monster Club).
The Imaginary Museum is their debut album. Released through Strange Brew Records (Junior Brother, Squarehead), the long-player follows a run of singles and an EP stretching back to 2017. Put together over several sessions with Girl Band's Daniel Fox, the album's 9 songs mark a definitive statement from a band who have evolved their earlier interpretations of post-punk/art-pop to arrive at a richer, more expressive moment, often taking folk-ish melodies and structures as a launchpad.
They quickly gained attention in Ireland in 2017 for their run of singles and stirring live performances, with The Thin Air insisting they were "one of the very best bands in the country".
Subgenre: New Wave
From: Dublin, IRELAND