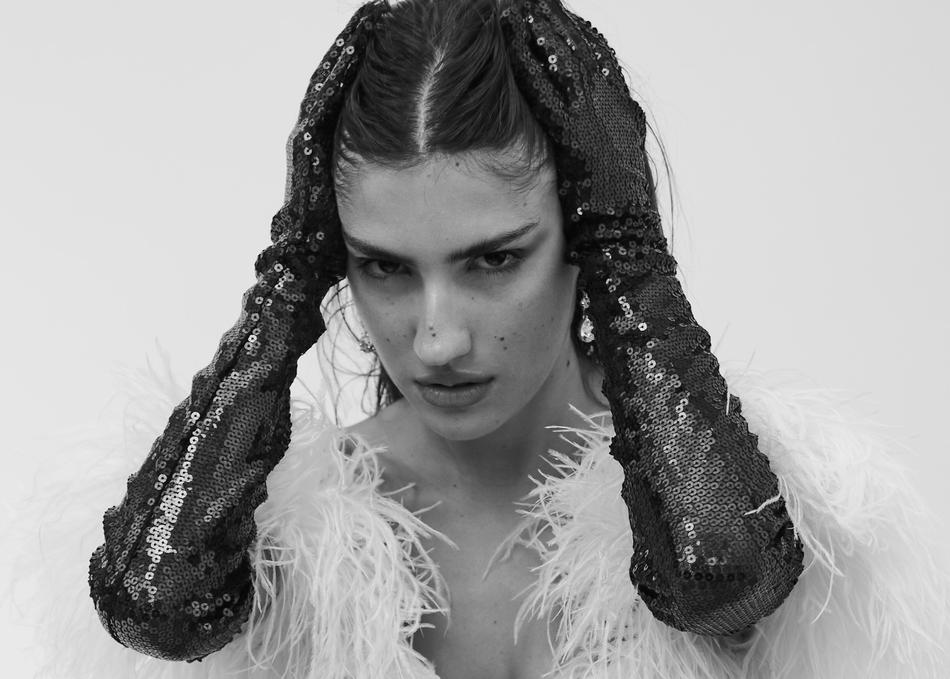 Little by little, year by year, singer/songwriter HĒIR has taken it in. Born in Russia not long before an early move to Italy, HĒIR​​​​​​​ (born Patricia Manfield) followed her musician parents around the globe. She grew up touring the world with her parents who played piano, flute, guitar and drums for different orchestras. While in university HĒIR​​​​​​​ attended a fashion show at the invitation of a friend and was quickly spotted for her statuesque look. She'd spend the next few years modeling for national campaigns - FENDI, Dior Beauty, and Versace most recently - and building a following on social media of fans enamored with her effortlessly cool style.
However, music has always been at the center of HĒIR​​​​​​​'s universe. HĒIR​​​​​​​ was chosen for the name of the project as an homage to her parents who instilled a lifelong passion for music. She began working in earnest and released her debut single "Threads" in 2018, which introduced listeners to Manfield's homegrown brand of bedroom pop aimed at stadiums, intimate and massive all at once.
Her latest effort, 'My Love' is disarming. Beginning with a simple guitar pluck, it shape shifts into a forceful vocal tour de force.
Artist is seeking the following professional connections: Booking Agent - Worldwide
Subgenre: Dream Pop
From: Naples, ITALY