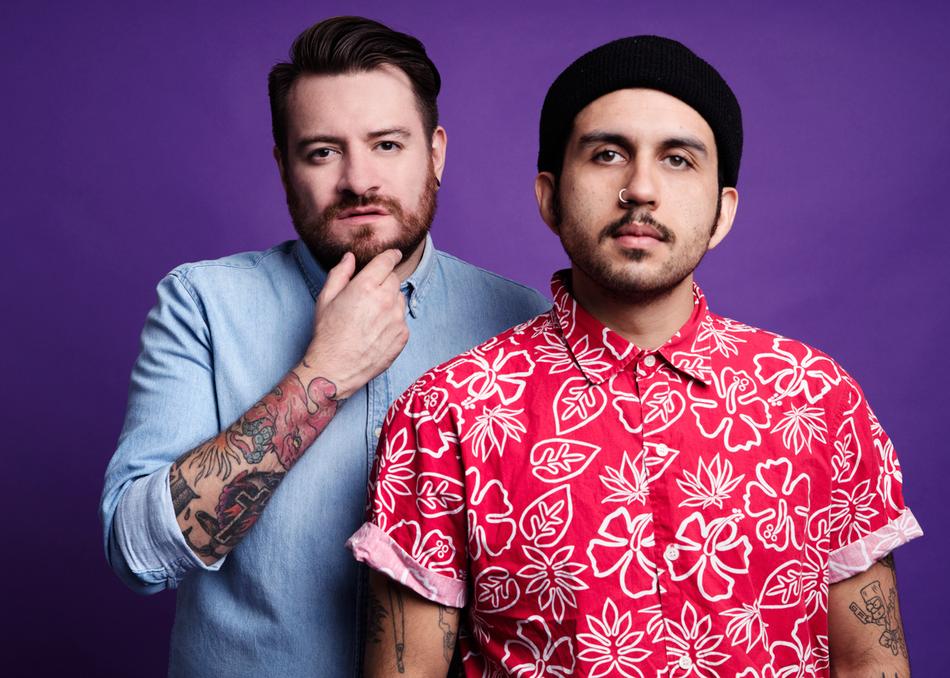 credit: Denise Pimentel - Ciudad de Guatemala 2019.
Dinosaur 88 - Dinosaur 88 - Voices
Alternative synth pop duo from Guatemala City, formed by Luis Alonso (vocals and synths) and Sebas Méndez (drums).
Formed at the end of 2016, Dinosaur 88 was originally an Alonso solo project, who produced the first album "Giant Ghost", inspired by chiptune and videogames music from the early 90s. In 2017 Sebas joined the project, seeking to contribute energy and dynamism to music. That year they recorded their first material as a duo: "Uh La Live", an EP recorded in a live session, which featured the first vocalized song of the band.
During 2018 they made an extensive tour to promote the band locally, playing in multiple stages of the country, visiting El Salvador, participating in festivals such as the Empire Music Fest and the ContraCorriente Festival, and sharing the stage with bands like El Mato A Un Policia Motorizado, Camilo Séptimo, Las Ligas Menores, Alex Ferreira, Easy Easy, among others.
In 2019 they released their second studio album: Ukiyo. This album represented a new sound for the band. Moving away from chiptune and video game music, the duo found it's sound at the foundations of synth pop and alternative pop rock.
Artist is seeking the following professional connections: Label, Management, Brand Partnership, Gear Endorsement, Other Artists to Tour With, Booking Agent - US, Booking Agent - UK/Europe, Booking Agent - Worldwide, PR/Publicity Agency
Subgenre: Synthpop
From: Guatemala, GUATEMALA