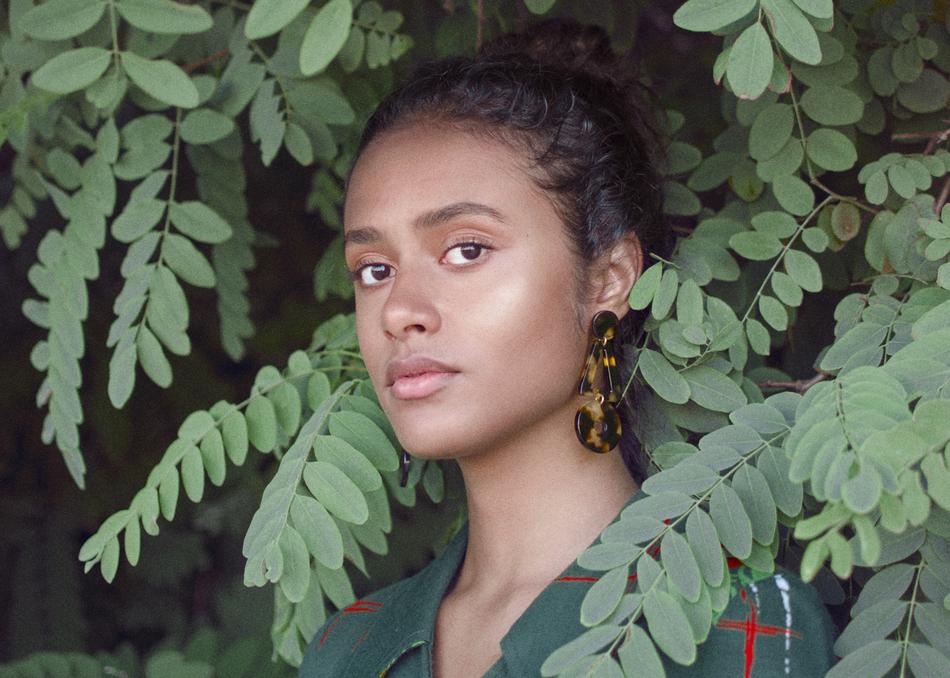 Marem Ladson - Shades of Blue
Marem Ladson is a 22 year old Spanish-American singer/songwriter. Blending lyrical, introspective songwriting with a neo-folk pop edge, her music is both intimate and powerful.
Born in 1997 in Galicia, Spain, to african-american father and Spanish mother, she grew up between New York and Galicia. Ladson relocated to Madrid after living for a while in Houston, TX. Her songs honor her American heritage and the diverse sounds she heard while growing up. Citing influences from Mazzy Star to Joni Mitchell, Ladson's strong command as a vocalist and often folky electric guitar skills set her as one of the most promising artist of the Spanish indie scene.
Her self-titled debut album is an amazing compilation of songs written during her teen years. They're full of confidence, melody and self-believe without losing the quintessential sense of wonder of a teenager. The lyrics tell a coming of age story, delving into her inner feelings, dreams and aspirations, showing a precocious and talented artist. Following the release of 'Marem Ladson' she toured extensively in Spain and Portugal, playing every major festival in Spain and opening for acts such as Cat Power.
Artist is seeking the following professional connections: Label, Management, Brand Partnership, Gear Endorsement, Distribution - US, Other Artists to Tour With, Booking Agent - US, PR/Publicity Agency
Subgenre: Indie Pop
From: Madrid, SPAIN