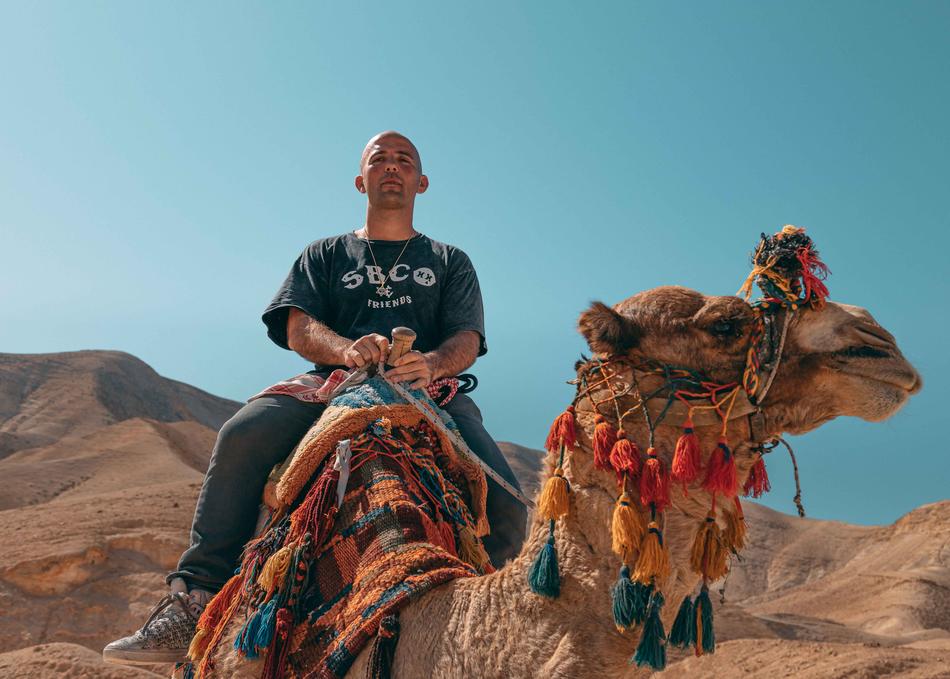 Kosha Dillz - Schmoozin'
Kosha Dillz proclaims to be most interesting rapper in the world. The New Jersey born rapper has put in a substantial amount of time to DIY touring and has releasing music since 2008 in the alternative rap world. It wasn't until his previous 2016 album What I do all Day and Pickle that he received the break through he needed to debut himself on 6 different Billboard Charts. Before that he was the guy to first get on a track w/ Gangsta Boo x Murs , rapped in BET Cyphers with the Rza, and toured the world with Jewish superstar Matisyahu.
Priding himself in the element of surprise, Kosha once made $50,000 street performing outside Staples Center when he couldn't get inside the Grammys. Rami, (as his friends call him) believes diversity is his strength. After living in Los Angeles for 8 years, he left the USA and immigrate overseas to Israel. Nobody Cares Except You. It is so factual that it is the name of his 2020 album.
2019 has been the biggest year for KD. After playing OY VEY SXSW showcase w/ PhonyPPL, Variety Magazine named him one of the top acts of 2019. He later went on to play 2 songs at Coachella. IN 2020 he will bring his new Israeli attitude to Austin.
Artist is seeking the following professional connections: Label, Management, Brand Partnership, Gear Endorsement, Distribution - US, Distribution - UK/Europe, Distribution - Worldwide, Other Artists to Tour With, Booking Agent - US, Booking Agent - UK/Europe, Booking Agent - Worldwide, PR/Publicity Agency, Producer/Studio Engineer, Publishing, Sync/Music Supervisors
Subgenre: Alternative
From: Yafo, ISRAEL