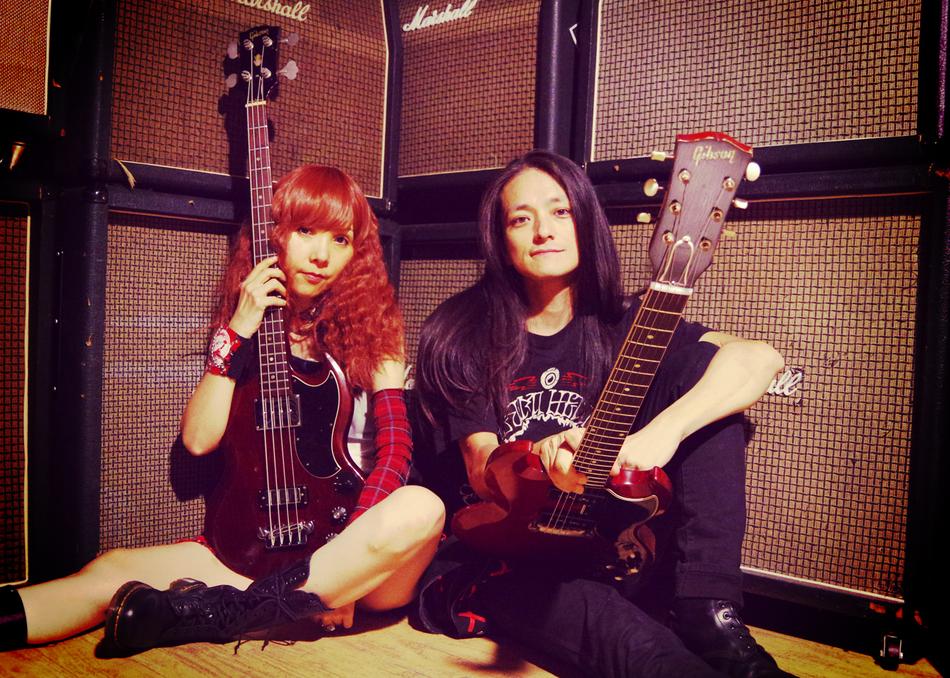 Pinky Doodle Poodle - Get It On
Guitarist George, Vocalist & Guitarist Yuria and Bassist Kayakki formed the band in Tokyo.
In 2008, Summer: PDP started live performances with support drammer and released their 1st maxi single.
In 2009, Autumn: released 1st album in Europe and tour in Europe (UK, France, Belgium).
In 2010, Summer: Kayakki has stopped his bass activities.
YURIA has switched from guitar to bass, the live performances is continued by three people.
In 2011, Spring: released 2nd album in Europe and tour in Europe (Switzerland, France, Luxembourg, Belgium).
Summer: tour in Europe (Italy, France, Belgium).
Autumn: tour in Europe (Spain, Italy France, Belgium).
In 2012, Spring: PDP got contacted by Robby Takac (The Goo Goo Dolls).
Autumn:The first full album recording in GCR audio studio and performing at some lives and festival (Music is Art) in Buffalo, NY U.S.A.
In 2014, April: tour in Myanmar (WATER FESTIVAL 2014).
April 22nd, 1st full album "PINKY DOODLE POODLE" was released by GOOD CHARAMEL RECORDS in the world. Recording for 2nd album, performing at festival (J-POP Summit) and PV shooting etc.
In 2015, Autumn: 2nd full album "Inside is Out" has been released.
Recording for 3rd album at GCR
Artist is seeking the following professional connections: Booking Agent - US, Booking Agent - UK/Europe, Booking Agent - Worldwide
Subgenre: Punk
From: Athens, GA