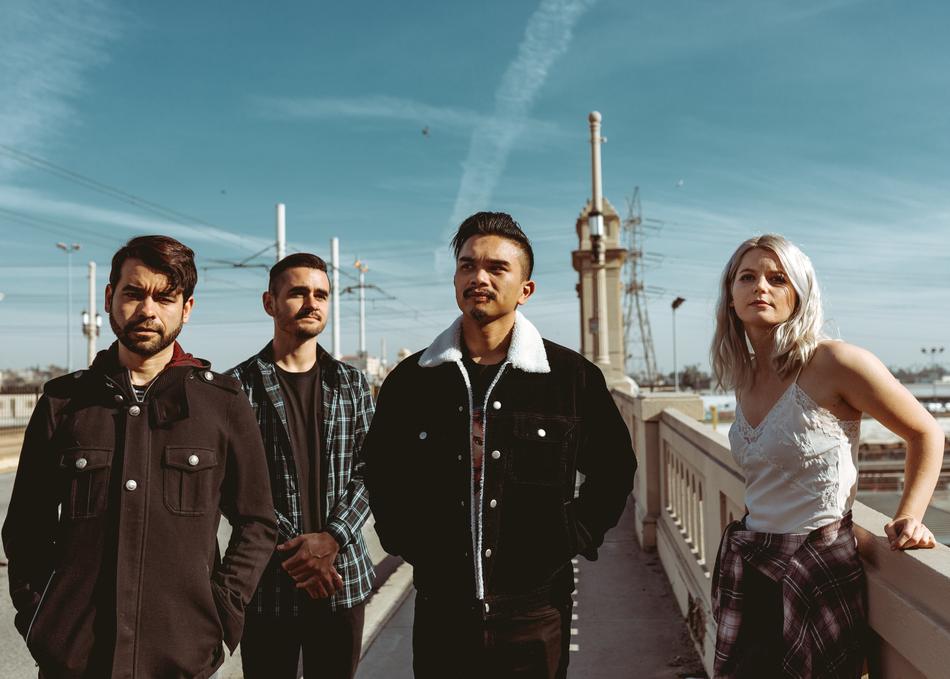 Cuffed Up - Small Town Kid
With comparisons to 90's bands like Sonic Youth and The Pixies to modern day post-punk UK acts like IDLES, it's no wonder why the LA based quartet, CUFFED UP, have been turning heads since their debut double A-side "Small Town Kid" and "Mother/Father" was released in 2019. The band garnered much support as an unsigned act from KEXP (Song of The Day/Music That Matters), KCSN, KROQ, WFNM and from outlets like Bandcamp (New & Notable) and When the Horn Blows. They have recently followed up with a sultry yet punchy 90's indie-punk ballad "French Exit" (premiered on Morning Becomes Eclectic on KCRW), the lead single to their debut self-titled EP which comes out 2/21 on Vinyl via Corduroy Recordings.
Cuffed Up was formed thru a chance encounter at Shab Ferdowsi's Sunday Brunch (Blushh) where Sapphire Jewell and Ralph Torrefranca first met, connecting about their love for the UK punk scene with bands like IDLES and Shame. A few months later, Cuffed Up was formed along with Joe Liptock and Vic Ordonez, becoming a real passion project turned full time band.
Artist is seeking the following professional connections: Brand Partnership, Booking Agent - US, Sync/Music Supervisors
Subgenre: Post-Punk
From: Los Angeles, CA