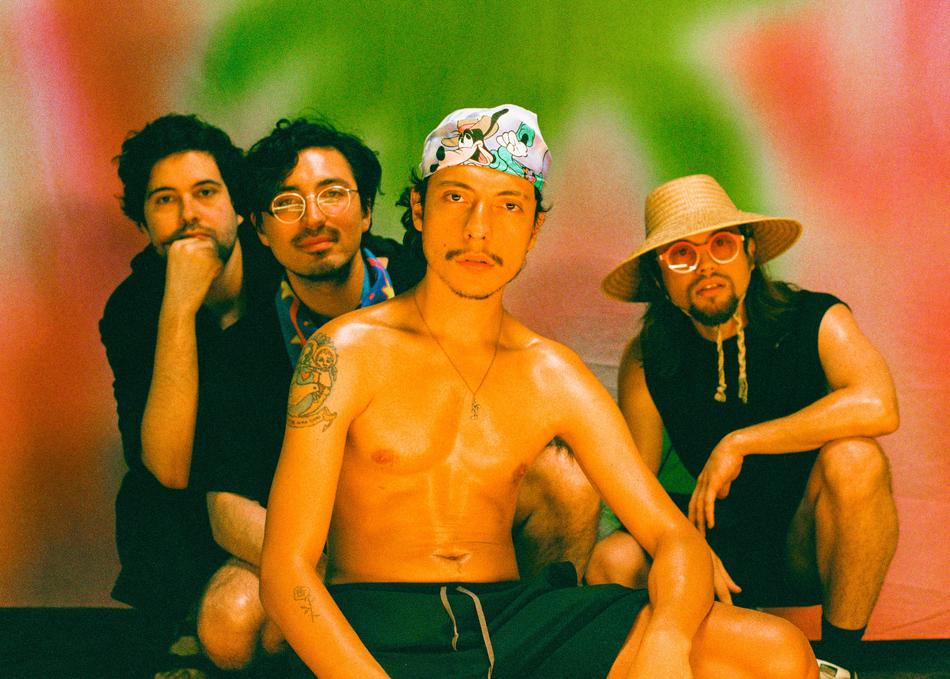 Divino Niño - Quiero
Divino Niño's new album 'Foam' feels like catching up with a lifelong friend. There's undeniable songwriting chemistry between guitarist Camilo Medina and bassist Javier Forero, who met as kids in Bogotá, Colombia and years later reconnected by sheer happenstance after their families had both moved to Miami. Both studied at the School of the Art Institute of Chicago where they met guitarist Guillermo Rodriguez and eventually Drummer Pierce Codina. Now Chicagoans, their rhythmic, soulful - and at times bilingual - Latinx punk songs are a reflection of their continent-spanning bond and proof that Divino Niño couldn't have formed without unlikely but happy coincidences.
The ten tracks on 'Foam' feature wistfully romantic lyrics like the yearning plea on the title track ("I really wanna run away with you"), and sunny, honeyed arrangements. Songs like "Quiero" trade-off between English and Spanish with woozy guitars and harmonies anchoring the sweetness of the lyrics. The quartet's Latin American roots seep in throughout the LP's silky psychedelic flourishes.
Artist is seeking the following professional connections: Brand Partnership, Gear Endorsement, Sync/Music Supervisors
Subgenre: Indie Rock
From: Chicago, IL