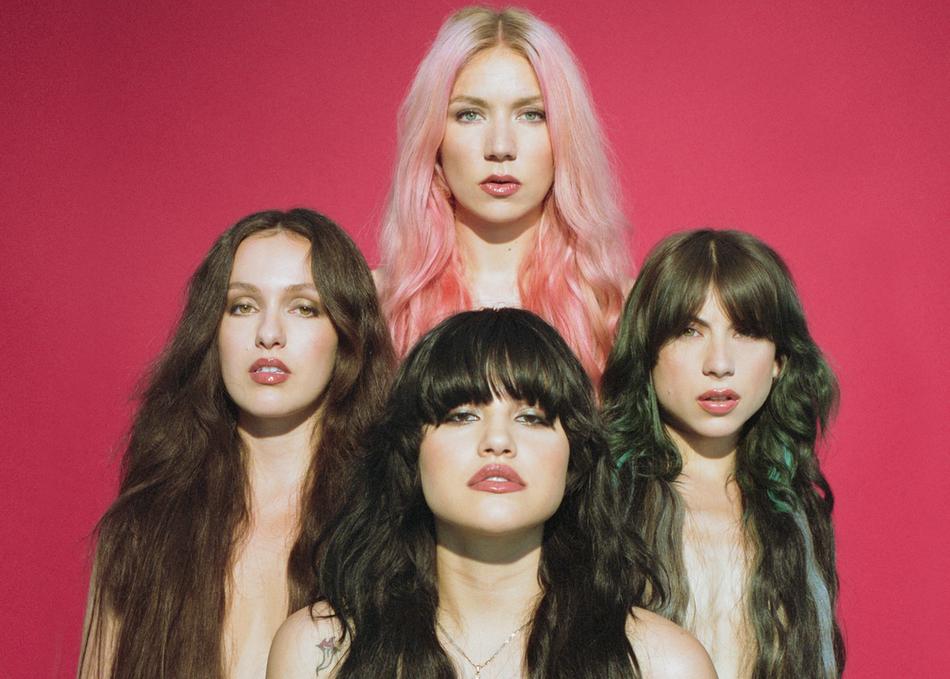 Nasty Cherry are four girls, two Brits and two Americans, with extremely individual and special personalities. They play music which is romantic and bitchy at the same time, like if Robert Smith was created by Andy Warhol in the Factory or The Strokes if they all had vaginas. Someone should remake 'The Craft' just so Nasty Cherry can do the soundtrack.
In the band's spare time you might see lead singer Gabz on the recent cover of Galore or sitting front row at YSL in Paris; you might see bassist Georgia flying planes, loading 18th century muskets or decorating sets for the Star Wars movies; you might catch drummer Debbie touring with Charli or giving drum master classes to girls around the UK or you might catch guitarist Chloe gate crashing the red carpet for Spotify's Secret Genius Awards.
Having released 4 tracks from their forthcoming EP, alongside 3 sold out shows in LA, Baby's Allright in NY and their headline show at NME's 'Girls To The Front' night in London, the band recently announced that they are also the eponymous stars of a 6 episode Netflix Originals docuseries - dropping November 15th, just in time for their debut EP, 'Season 1'.
Subgenre: Indie Rock
From: Los Angeles, CA