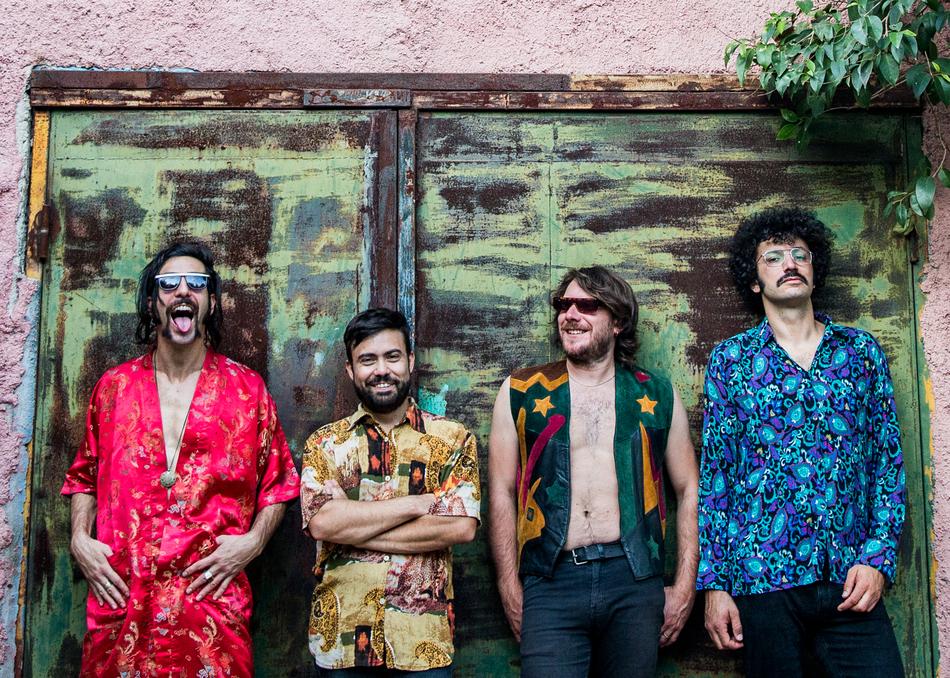 Big Mountain County - Just a boy
Big Mountain County is a four piece wild and dirty psych rock band, started in Rome in 2012. In just a few years the band has earned international acclaim for their European tours and participation in festivals: at Binic Folks Blues Festival (France) they were invited to perform two years in a row and at Rome Psych Fest, the press unanimously declared them "best live band 2016". As a consequence, they sold out of first press vinyls and Gas Vintage Records (their label at the time) had to put a rush on a second pressing of their first album "Breaking Sound". 2016 saw them embark on an intensive tour schedule and as a testament to the strength of their stunning performances, Area Pirate Records released the live album "Anachronicle". Moreover, in 2017 they were invited at the 25th Sziget Fest in Budapest.
The past year has seen them focusing their energies on writing and recording their sophomore studio album. They will be back in January 2020 for more with a second helping of sweaty, psychsexrock on their latest offering, "Somewhere Else", out for the Italian brand new label Porto Records. A vinyl 7 inches preview has been released in May 2019.
Artist is seeking the following professional connections: Label, Brand Partnership, Gear Endorsement, Distribution - US, Distribution - UK/Europe, Distribution - Worldwide, Other Artists to Tour With, Booking Agent - US, Booking Agent - UK/Europe, Booking Agent - Worldwide, PR/Publicity Agency, Producer/Studio Engineer, Sync/Music Supervisors
Subgenre: Psychedelic
From: Rome, ITALY