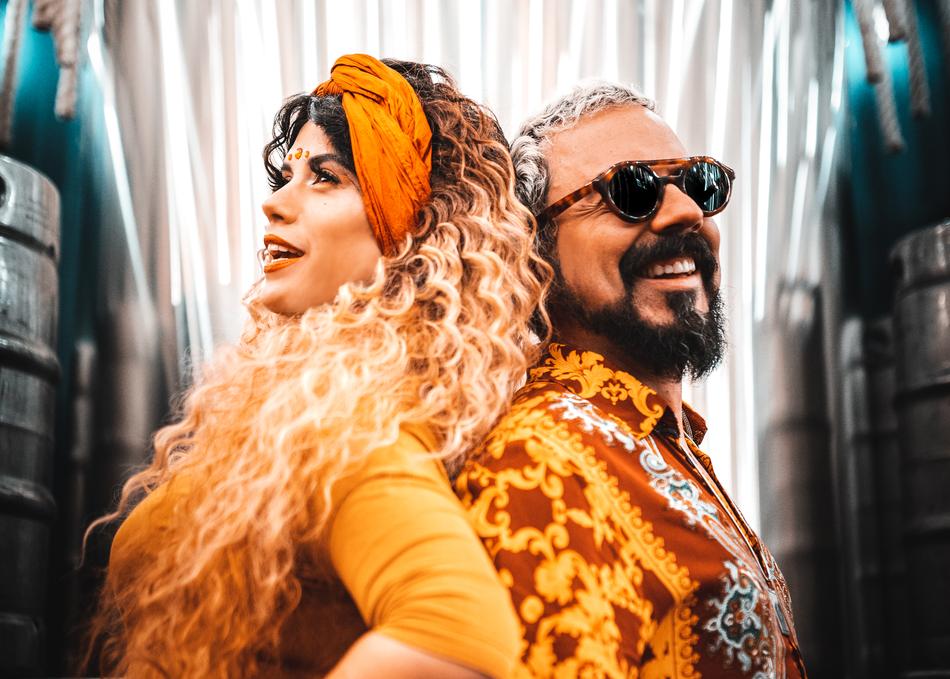 Monophonicos - En Barranquilla Se Baila
BIOGRAPHY MONOPHONICOS ENGLISH (INGLES)
Monophonicos is a Musical project that fuses electronic beats and
sounds of the past decades, from our Latino culture.
Bolero, porro, Cuban son, cumbia, Salsa, mambo and
all those genres that was heard in the past decades,
are the musical bases of their original proposal.
The group is led by the "Barranquilleros ( From Barranquilla, Colombia), Charlie Illera A.k.a mambo Inspector (dj-producer) and Sarah Sophia A.k.a Sofy (Lead Voice), together, they achieve a quite interesting staging worthy of being appreciated.
Moving forward new songs and videos, they recently released an album called: "ELECTRO VINTAGE LATINO", and the new video "En Barranquilla Se Baila" having a great response from Media around United States.
Monophonicos will be representing Colombia for the third time in one of the most importants Festivals in the United States "SXSW" that will be held in Austin Texas on march of 2020. In this Festival they will be promoting their new Video "EL MEJORAL" the first Vintage vallenato they invest on making a tribute to.
Subgenre: Alternative
From: Barranquilla, COLOMBIA