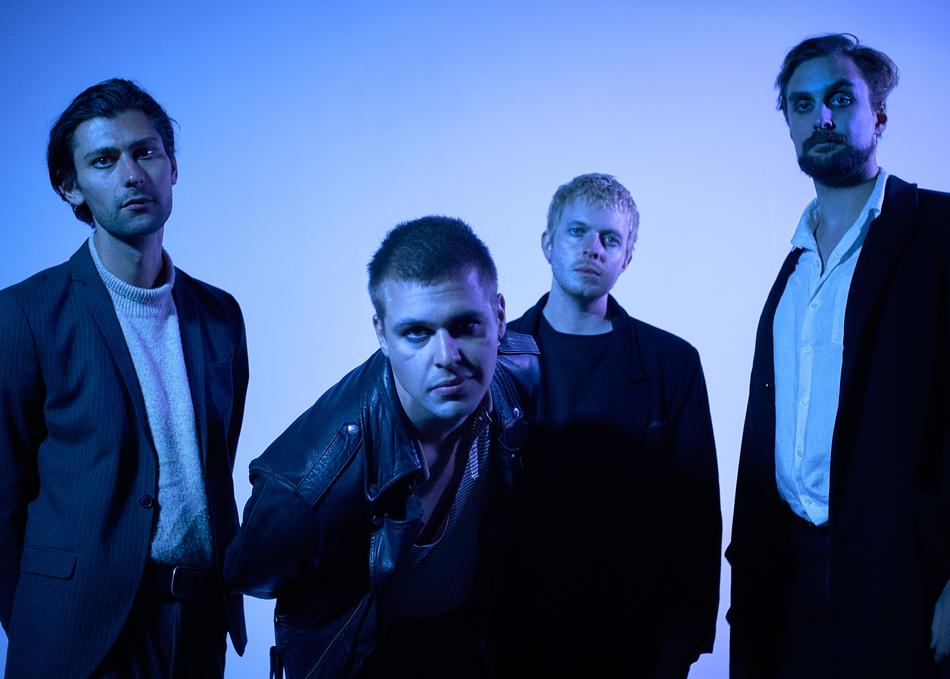 A. Swayze & The Ghosts - Connect To Consume
A. Swayze & the Ghosts are an exhilarating new garage-punk band from Hobart, the capital of Tasmania, Australia. They are comprised of lead singer Andrew Swayze, alongside high school friends Hendrik Wipprecht (guitar), Zackary Blain (drums) and Ben Simms (bass). 
The Hobart natives have amassed a fierce live following over the past two years thanks to their raw, bold and at times, wild shows – heightened by the notably charismatic and enigmatic lead singer, Andrew Swayze.
'Suddenly', recently released physically on 12" vinyl via Rough Trade Records, and the first single taken from the eagerly awaited debut full length, pays justice to the urgent and addictive energy felt while watching them perform.
On their latest musical offering "Connect To Consume" (premiered by BBC1 UK/Triple J AUS), A. Swayze & The Ghosts take aim at social media and those who feed into its mechanisms, sonically lined with their jaunty brand of garage-rock, the Tassy quartet pull back the arrowhead and put their complacent generation on full blast.
Subgenre: Rock
From: Hobart, AUSTRALIA