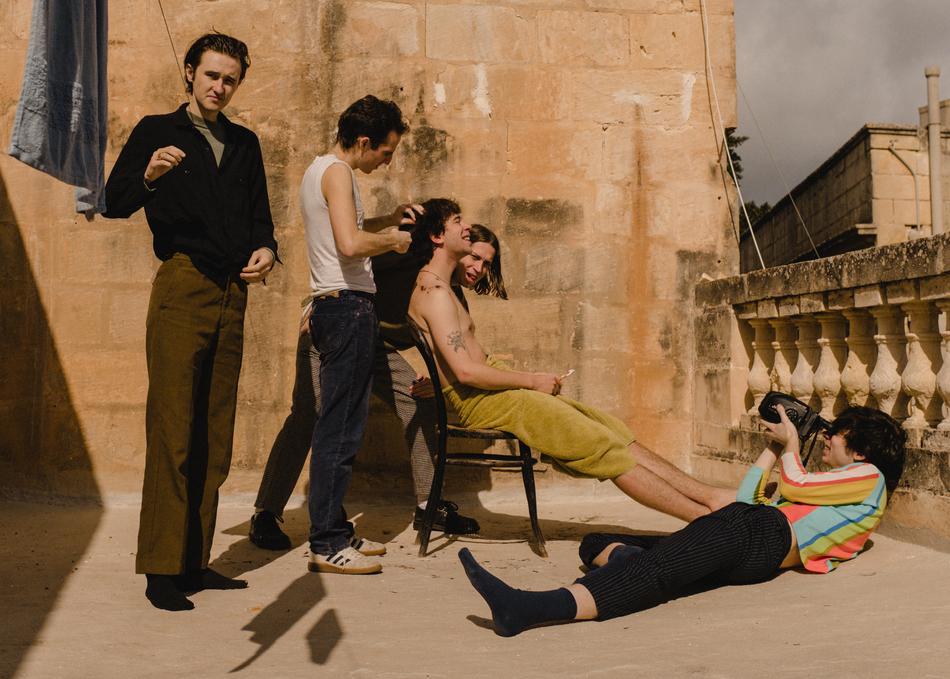 Swim Deep - Sail Away, Say Goodbye
After a journey from the Other Stage at Glastonbury to an American tour supporting The 1975 (funded by personally administering haircuts and performing at fans' house parties), Swim Deep took a well deserved break in 2017.
Eclectic second album Mothers had given birth to an acid-glam nightmare of a live show so full of ideas that on occasion it almost appeared to be coming apart at the seams. Having played all the iconic cities they'd once only mythologised in teenage lyrics they returned to their respective homes and took stock of their career thus far. Four years and two records that had taken their dreams and good looks and offered them everything in return: an everything that never quite materialised. In the years that followed the band lived apart, grew apart and almost fell apart, battling with veganism, alcoholism and full time Depop businesses.
But eventually the group emerged out of the quagmire, emboldened with a collection of their most fully fledged pop songs yet. From the Rozalla-interpolating spoken word of 'To Feel Good' and '90s house piano jaunt of 'World I Share' to the plastic cup throwing krautrock euphoria of 'Sail Away, Say Goodbye'.
Subgenre: Indie Rock
From: Birmingham, UK-ENGLAND