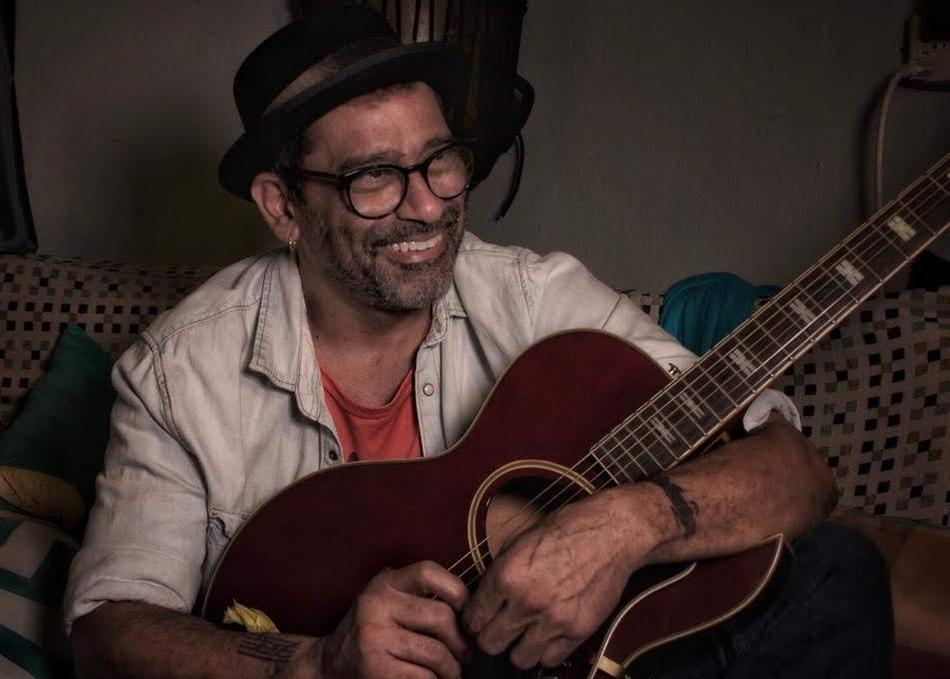 Mikie Rivera - El mundo es una amenaza
Mikie Rivera
Born on September 1rst of 1963, and more than two decades of musical career, Mikie Rivera has earned admiration and respect as a songwriter-singer in Puerto Rico and other Latin American countries.He has proven since his beginning to have the ability to write about stories of love and social commitment.
After performing for many years in different nightclubs in Puerto Rico, he began his solo recording career with the live recording of the concert "En cuerdas para cuerdos" (2004) and then "El índice de la memoria" (2009).
Mikie has been invited to host concerts by international songwriter-singers.
In 2014 he was invited to participate in the first edition of the Trova Fest in Querétaro, Mexico. This invitation was repeated in 2016.
He is currently producing his third record label, "El mundo es una amenaza".
Mikie has brought his music to most of Puerto Rico's towns. He has been singing in universities, cultural centers, festivals, theaters and nightclubs performing his songs in addition to being one of the songwriter-singers of great relevance,
His journey through different scenarios of his country leaves traces of creativity, poetry and excellent music.
Artist is seeking the following professional connections: PR/Publicity Agency
Subgenre: Trova
From: San Juan, PUERTO RICO