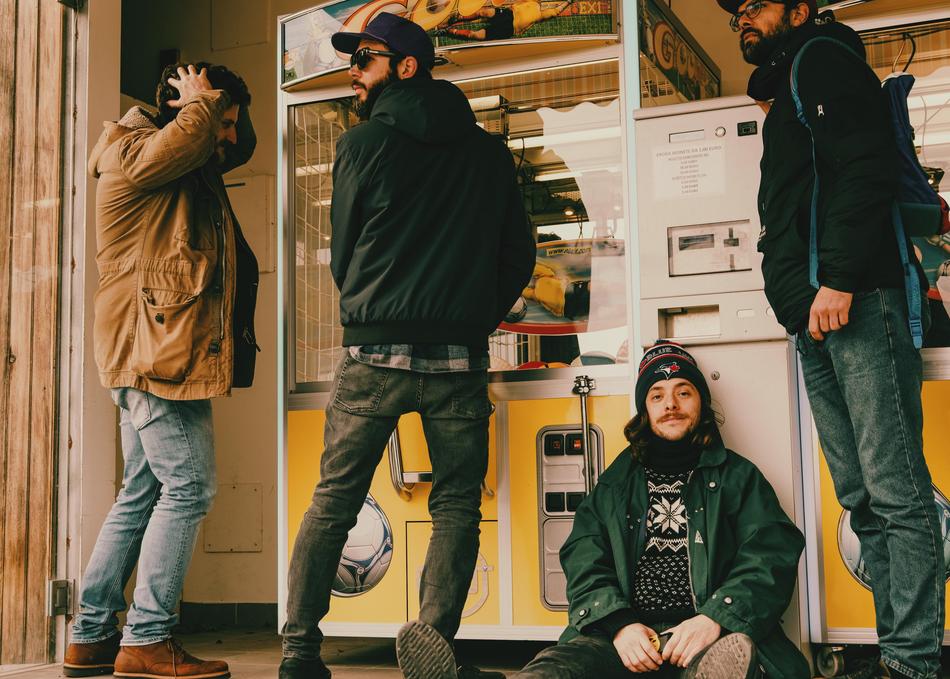 Altre di B - It's a Cloudy Day in San Francisco
Soccer buffs, as suggested by the vintage name, since their debut in 2011 Altre di B (also known as Altre) has secured a place in the flourishing underground scene of their hometown Bologna, carrying around a lively and vigorous sound combined with interactive, multi-instrumental and choral live performances that brought them as well on international stages including SXSW, Sziget, Primavera Sound, and Europavox. By claiming the inventiveness of Arcade Fire and the energy of The Vines as the main sources of inspiration, Altre unveils its artistic appetites with surprisingly jubilant rock songs for an uninhibited music with a strong euphoric dimension.
After numerous recording sessions collected in self-titled issues, Altre has released its first DIY record "There's a Million Better Bands" in 2011 and started a tour across Italy and Europe before the releases of "Sport" (2014, DIY) and "Miranda!" (2017, Black Candy Records) and six tours between North America and Canada. With the incorporation of synths and choirs, they now expanded their sound spectrum, mining a mix of post-punk, jangle and twee; their fourth album is coming out in 2020 (WWNBB).
Subgenre: Indie Rock
From: Bologna, ITALY