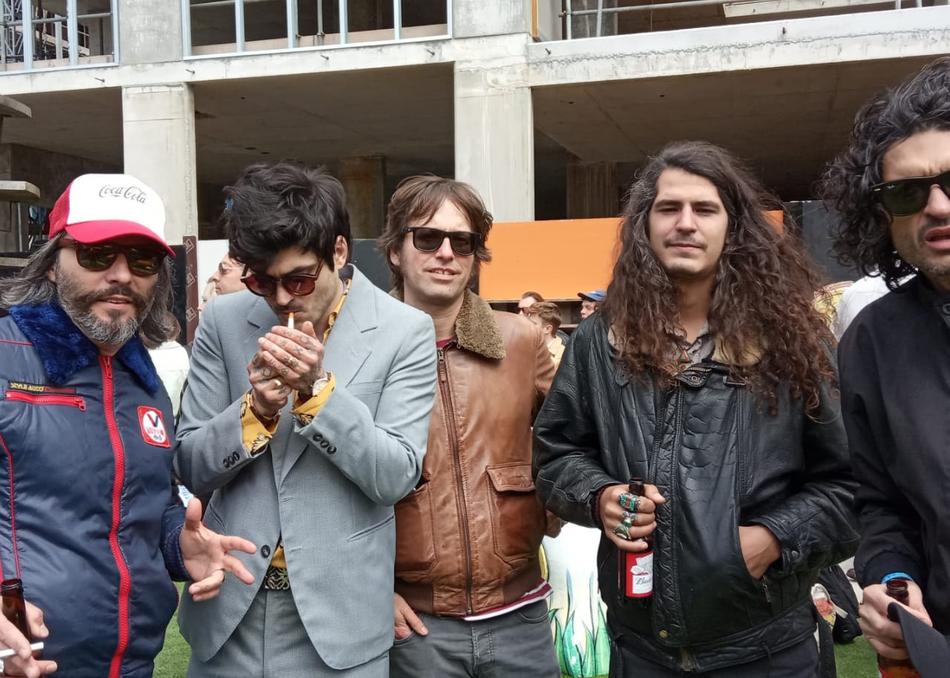 LOS WILDS - Muñequita de trapo
Like the mating of koalas! That's how Los Wilds sound. These five sour-faced boys have no respect for the hour at which they brandish their instruments… They scream, they growl and they twist like a time bomb that finally explodes in your hands… Its sound is loaded with fuzz , reverb and lyrics full of perversion . Dirty and greasy garage all touched irresponsibly and without brakes with a single premise : NO COGER PRISIONEROS !
They have been elected Ines TAlent Europe band and They have the full schedule of European Festivals this summer .
They have been chosen for four years in the first round of confirmed bands in the SXSW and in 2017 and 2018 being the spanish band with more gigs in SXSW in places like Hotel Vegas , Burgermania , Panache rock party ,Spider house , Get hip recordings , Burger records latam ... among others . This summer they was in the line up of Coney Island Festival in New York , a mythical festival through which bands like Ramones or Blondie have performed .
Raise the volume, move the feet… Take on the sound of Los Wilds!
Artist is seeking the following professional connections: Label
Subgenre: Garage
From: Madrid, SPAIN