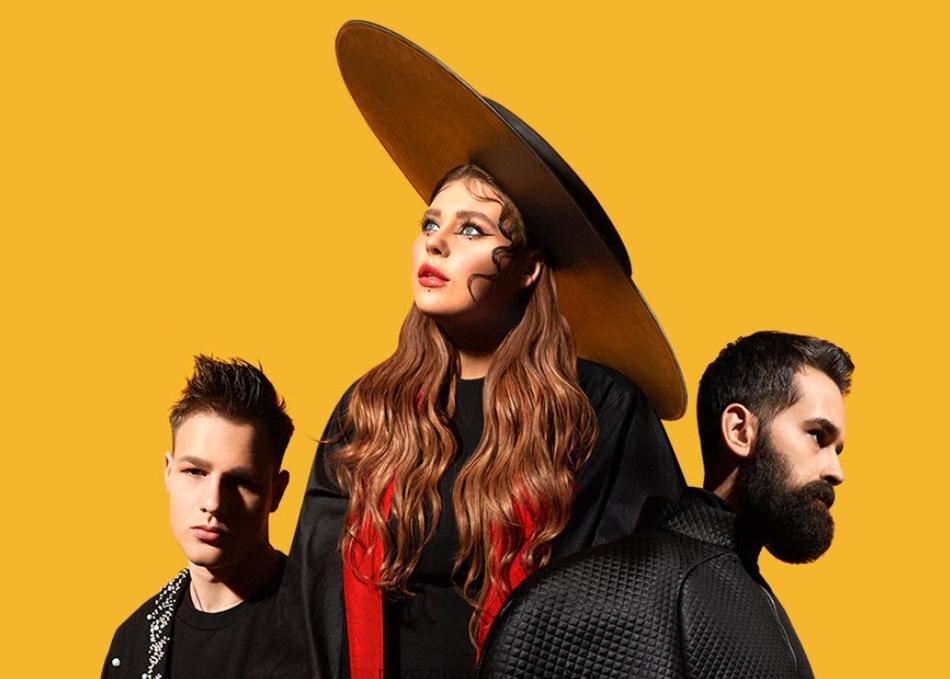 KAZKA - ПЛАКАЛА - Plakala - Cry
KAZKA, Ukrainian for "fairy tale", is a Ukrainian experimental pop band mixing electronic rhythms and Ukrainian folk themes to create new Ukrainian music.
Vocalist Oleksandra Zaritska, multi-instrumentalist Mykyta Budash, and wind instrumentalist Dmytro Mazuriak have become a sensation in a dozen countries, Top 10 Global SHAZAM, and the top Ukrainian artists with hundreds of million YouTube views.
Beginning on Ukrainian television "X- Factor" in 2017, they gave creative and emotional performances, failing to win, but continued to release songs and touch the Ukrainian people. Then in 2018 with the release of their first album "Karma" and first solo show in Kyiv, they caught fire. Their music reached heights of love and appreciation that no one could have predicted or dreamed possible.
KAZKA is a dream that has become reality, an inspiration to Ukrainians who have struggled to overcome conflict, despair, and war, struggling to create an identity as Ukrainian, a diverse and strong people.
"We are not afraid to be different, after all we believe that each of us is beautiful thanks to our own uniqueness. You just need to believe in yourself and your power and be steady in your purpose."
Subgenre: Folk
From: Kyiv, UKRAINE