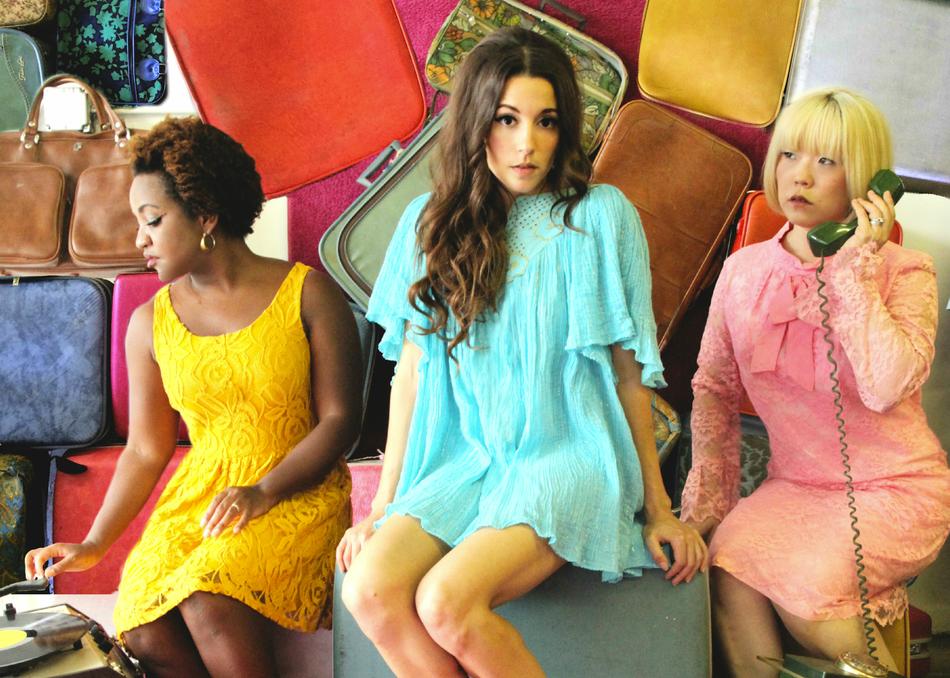 credit: Photo by Eryn Brooke.
Charlie Faye & The Fayettes - I Don't Need No Baby
Charlie Faye & The Fayettes craft smart soul-pop that merges the swinging, swaying sound of the '60s girl groups with a vibe that's so current, they're dancing to the forefront of the retro-revival movement. Their debut album rose into the top 20 on the Americana radio chart and garnered high praise from the press.
Often described as a "modern-day 60s girl group" reminiscent of the Ronettes or Supremes, the trio's original songs, Motown-worthy dance moves, and tight backing band make their live shows an exciting and unforgettable experience. Their shared height (they're all within a half-inch of 5-foot-1) and distinct ethnicities (Jewish, Korean-American and African-American) just adds cute to their considerable charms. But it's the songs ­­— the great, classic-sounding songs with catchy melodies and intelligent lyrics — that set Charlie Faye & The Fayettes apart from the rest. "Musically, the group hearkens to Motown, Spector or the Brill Building," says The Huffington Post, "Charlie is emerging as a budding Carole King, and the songs are good enough to rate comparison to Goffin & King or Mann & Weil."
Subgenre: Pop
From: Austin, TX