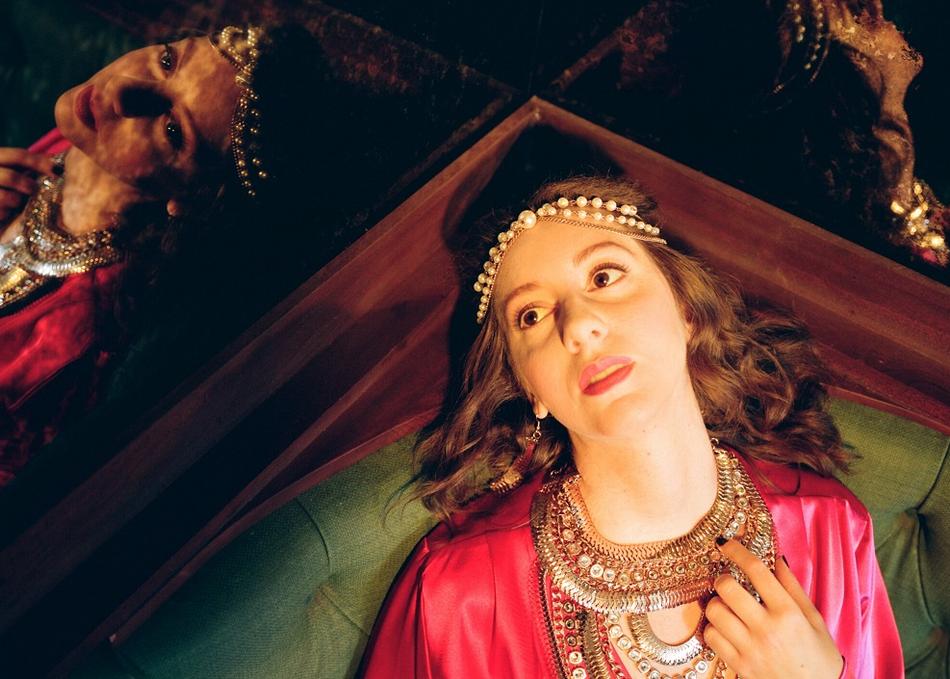 Kae Astra - Medicate
Kae Astra is an Armenian-American music artist currently based in Austin, TX. 80's nostalgia, haunting melodies, and a lush dream pop soundscape intertwine in her debut EP "Fortune", a collaboration between Kae Astra and Austin, TX mainstays Walker Lukens and Curtis Roush (of Bright Light Social Hour) who produced the EP. The songs were mixed by Danny Reisch (Wye Oak, The Octopus Project, White Denim) and mastered by Dave Cooley (M83, Animal Collective, Washed Out). It releases in fall 2019 on Modern Outsider Records, with a stream of singles coming ahead.
Kae Astra melds her history of music making with a newfound effervescent energy as frontwoman and lead songwriter for this project. The first track "Dreams" paints a binary picture of grief teetering between gnawing despair and glimmers of hope. This song sets the stage for an EP that stirs listeners, emotionally and physically. The songs go deep spiritually and are undeniably danceable. You could hear them in the club, a yoga class, or while having a good cry—and be equally satisfied. Kae Astra says the overarching theme is "resilience", mirroring both her personal journey and continued artistic pursuits.
Artist is seeking the following professional connections: Brand Partnership, Gear Endorsement, Distribution - UK/Europe, Distribution - Worldwide, Other Artists to Tour With, Booking Agent - US, Booking Agent - UK/Europe, Booking Agent - Worldwide, PR/Publicity Agency, Producer/Studio Engineer, Publishing, Sync/Music Supervisors
Subgenre: Synthpop
From: Austin, TX