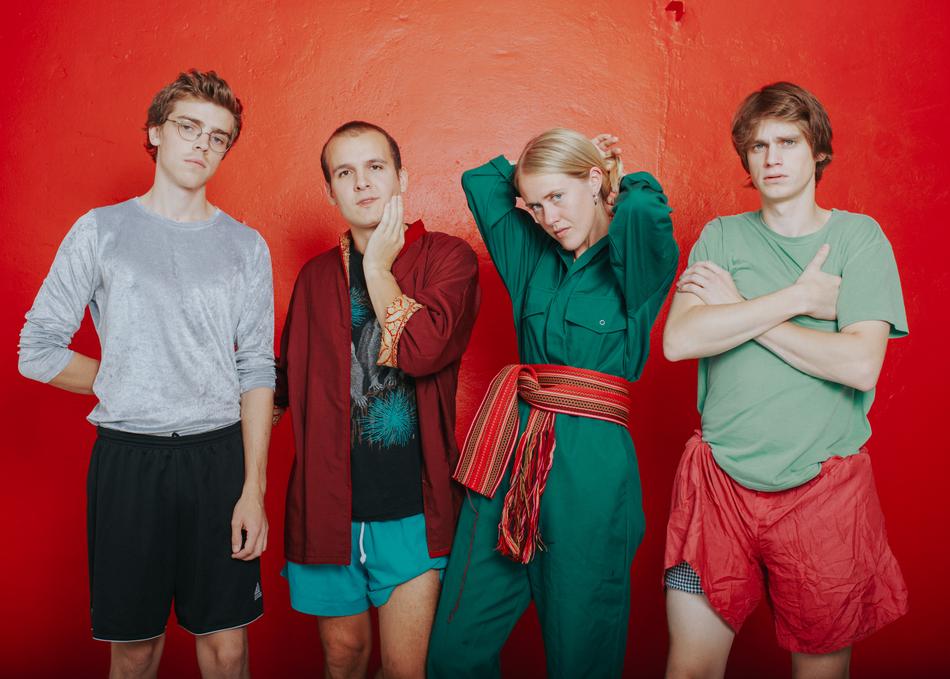 Pom Poko - Crazy Energy Night
The Bella Union signed Norwegian quartet Pom Poko has taken Europe by storm, with their unique sound and absolutely amazing live shows.
Mix singer-songwriter vocals with intense grooves, bouncy guitars, and absurd riffs and there you have the pure punky sweetness of Pom Poko. The unlikely bunch hail from Trondheim, Norway and their eclectic concoction of crowd pleasing vocal hooks, 70s disco riffs, and obstinate rhythmic changes conspire to make this a band you simply must see live.
Despite having formed just a few years ago, the Norwegian quartet are on a rapid ascent with a debut album officially released so far, gaining them masses of praise for their ingenuity and energy. Pom Poko has already been praised by press like Interview Magazine, Vevo, NME, Line of Best Fit, The Independent, Clash, and DIY just to name a few, and they've also been picked up by radio such as BBC1 (UK), BBC6 (UK), Radio Eins (Germany), Triple J, and plenty more. Pom Poko have made waves at all the big showcase festivals in Europe, plus headline tours (including such as Scala in London and Rockefeller in Oslo) and major festivals in 2018 and 2019.
This is a live act you should not miss!
Artist is seeking the following professional connections: Brand Partnership, Gear Endorsement, Booking Agent - US, Sync/Music Supervisors
Subgenre: Indie Rock
From: Oslo, NORWAY