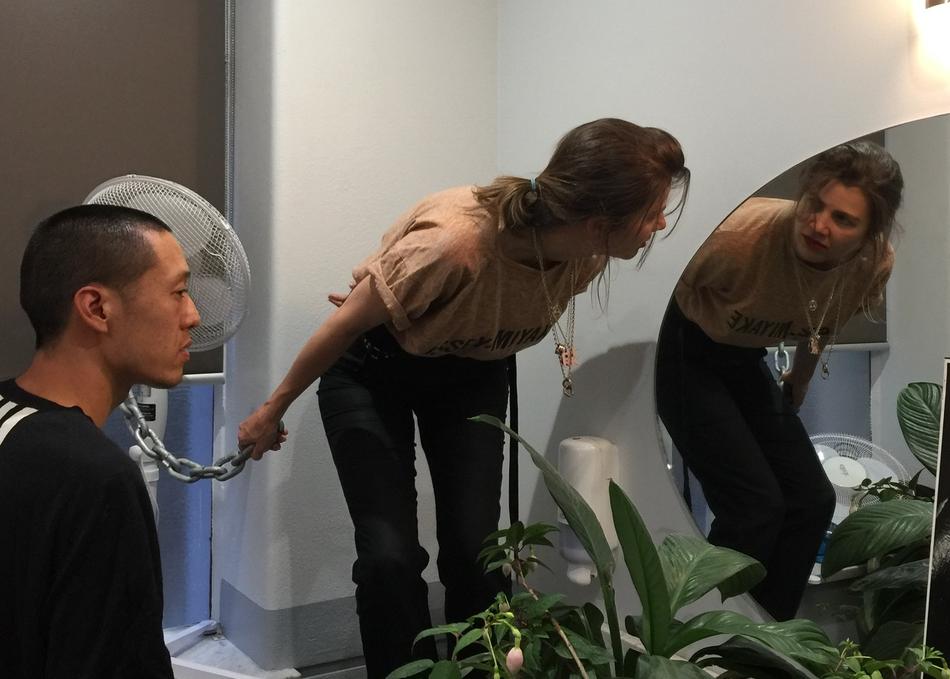 HTRK - You Know How to Make Me Happy
"HTRK possess an originality and mystery worthy of obsession and scrutiny," Yeah Yeah Yeah's Nick Zinner wrote in 2015, "for their beautiful and damaged sound is truly, and thankfully, their own." For over a decade, the Australian duo's minimal style has played with elements of post-punk, synth-pop, and dub techno while centering around the unmistakable interplay between Nigel Yang's guitar and Jonnine Standish's vocals. Their 2019 LP, Venus in Leo, saw acclaim from the likes of FACT, DJ Mag, and Pitchfork — the latter calling it "sensual and gloomy...as harrowing as it is intimate."
HTRK released their breakthrough first album, Marry Me Tonight, in 2009, followed by Work (work, work) in 2011. During this period, the band underwent profound changes as they grieved the deaths of close friend and collaborator Rowland S. Howard and HTRK co-founder Sean Stewart. 2014 LP Psychic 9-5 Club set them on a path of self-discovery, and five years later, Venus in Leo marks a spirited new chapter. Recorded more or less live in their home studio in the Dandenong Ranges outside of Melbourne, the album reveals HTRK at their most vulnerable, with gorgeous, toned-back arrangements and songcraft.
Artist is seeking the following professional connections: Booking Agent - US
Subgenre: Alternative
From: Melbourne, AUSTRALIA