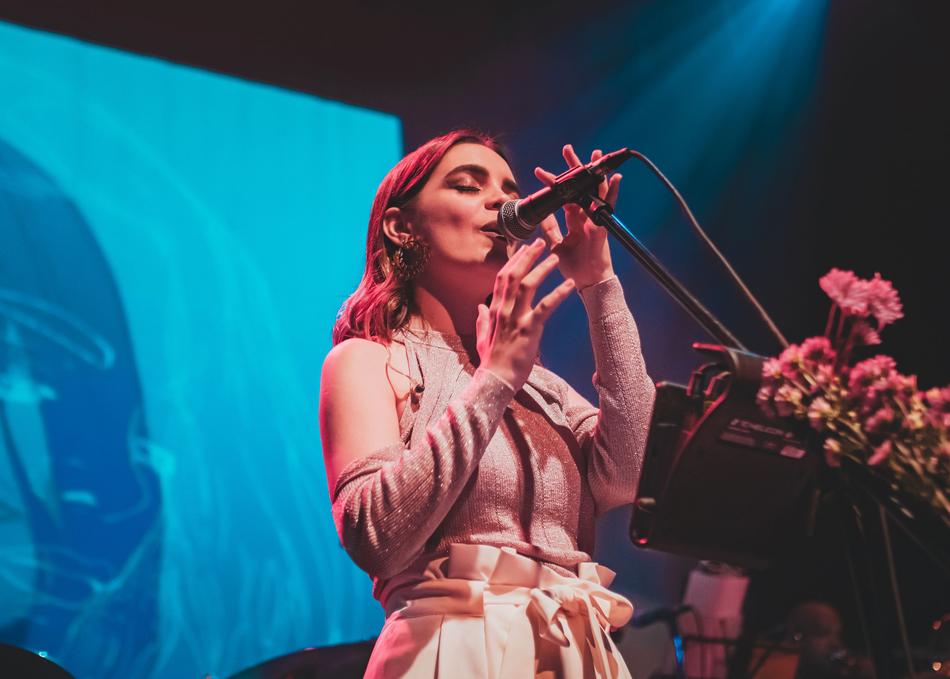 Ceci Juno - Ahora Sé
Ceci Juno is an Ecuadorian singer-songwriter and composer born in 1992. Experimenting with different styles ranging from pop and rock to R&B, Ceci Juno has always loved making music for herself and for everyone to relate to. In 2016, Ceci graduated from the renowned Berklee College of Music in Boston, where she majored in Music Therapy.
Ceci Juno has performed in several venues around Guayaquil, Quito, and Boston promoting her EP "Libre|Espacio" , with songs that have been featured in many local and international music platforms. In 2017, Ceci shared the stage with the internationally acclaimed Mexican composer Armando Manzanero. During 2018, Ceci also shared the stage with award-winning Latin American artists such as Monsieur Periné, Bomba Estéreo, and multiple Grammy-winning and Oscar-winning Jorge Drexler. She describes these experiences as life-changing and some of the most fulfilling moments in her career.
In 2019, Ceci released her first album "Fantasmas", comprised of 8 tracks that explore the process through which we identify the traumatic or negative experiences that hold us back, only to learn how to let them go and allow ourselves to grow from them.
Artist is seeking the following professional connections: Brand Partnership, Gear Endorsement, Other Artists to Tour With, Booking Agent - Worldwide, PR/Publicity Agency, Producer/Studio Engineer, Publishing, Sync/Music Supervisors
Subgenre: Indie Pop
From: Guayaquil, ECUADOR