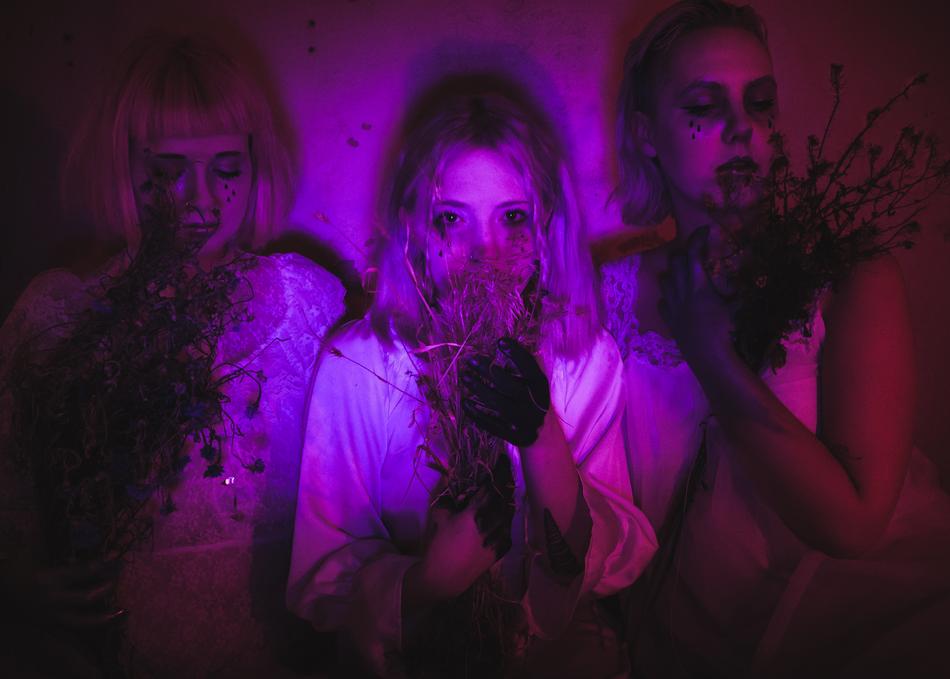 Kælan Mikla - Næturblóm
Icelandic synth-punk trio Kælan Mikla formed in Reykjavik in 2013, initially as part of a poetry competition which the Reykjavik Library hosted. The band, comprised of singer Laufey Soffía Þórsdóttir, bass player Margrét Rósa Dóru-Harrysdóttir and Sólveig Matthildur Kristjánsdóttir, initially on drums but later synthesizer, won the competition, and were encouraged to continue making music. By 2014, Kælan Mikla was playing shows around Reykjavik and was asked to perform on the official roster of Iceland Airwaves.
The trio has released three albums, all with Toronto-based Artoffact Records, the most recent of which, Nótt eftir nótt, made #14 on Revolver Magazine's best albums of 2018 list. Kælan Mikla has toured Europe several times, notably with King Dude, Drab Majesty, and as headliners in their own right. The band was hand-picked by Robert Smith of The Cure as support on several festivals in the UK and in the US at Pasadena Daydream in 2019 with Pixies, Deftones, and Throwing Muses, amongst others. The band was recently announced as direct support to French blackgaze band Alcest on the band's 2020 tour.
Subgenre: Post-Punk
From: Reykjavik, ICELAND