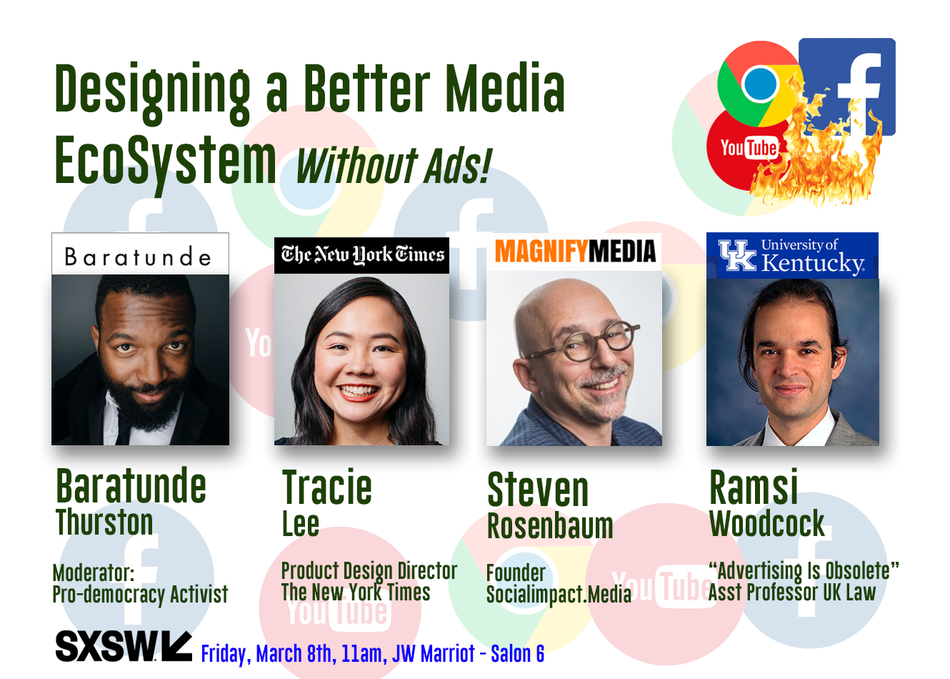 Recording: Designing a Better Media EcoSystem Without Ads, Mar 8, 2019
Content on the internet has been funded, almost entirely by advertisements. But as programatic placements and a handful of platforms have consumed media dollars, journalism and and storytelling have found themselves facing a funding draught that threatens to push all surviving media to click-bait and listicals. Come explore the design principals of media distribution that is paid for not with commerce, but with actions. A new way to fund content is taking shape, one that connects readers with writers, and builds a new generation of publishers. An ecosystem that value engagement, sharing and dialog over old mass-media metrics.

Programming descriptions are generated by participants and do not necessarily reflect the opinions of SXSW.
Primary Entry: Platinum Badge, Interactive Badge
Secondary Entry: Music Badge, Film Badge