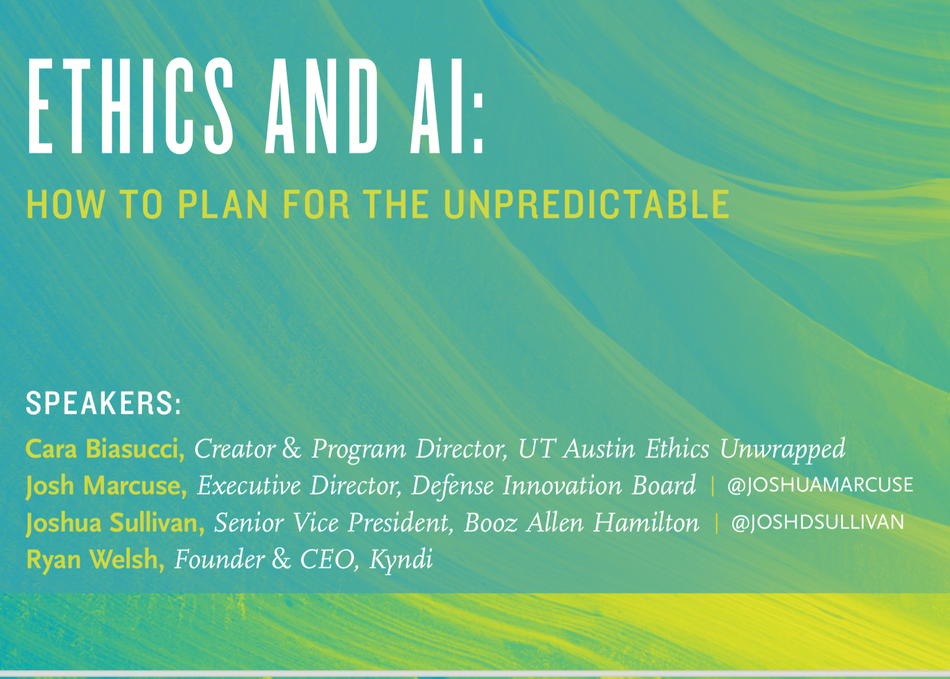 Recording: Ethics and AI: How to Plan for the Unpredictable, Mar 9, 2019
AI is influencing our lives in powerful ways, but are we prepared to handle the unpredictability of tomorrow? This panel will discuss how the intersection of AI and ethics can help plan for the unknown. Speakers will highlight how a leader's background in ethics can help AI stay beneficial, rather than a threat, to humanity. Panelists will bring unique perspectives from industry to academia that will empower participants to proactively build more transparent, explainable, and accountable AI systems.


Programming descriptions are generated by participants and do not necessarily reflect the opinions of SXSW.