The Great Adoption, Gaming as Entertainment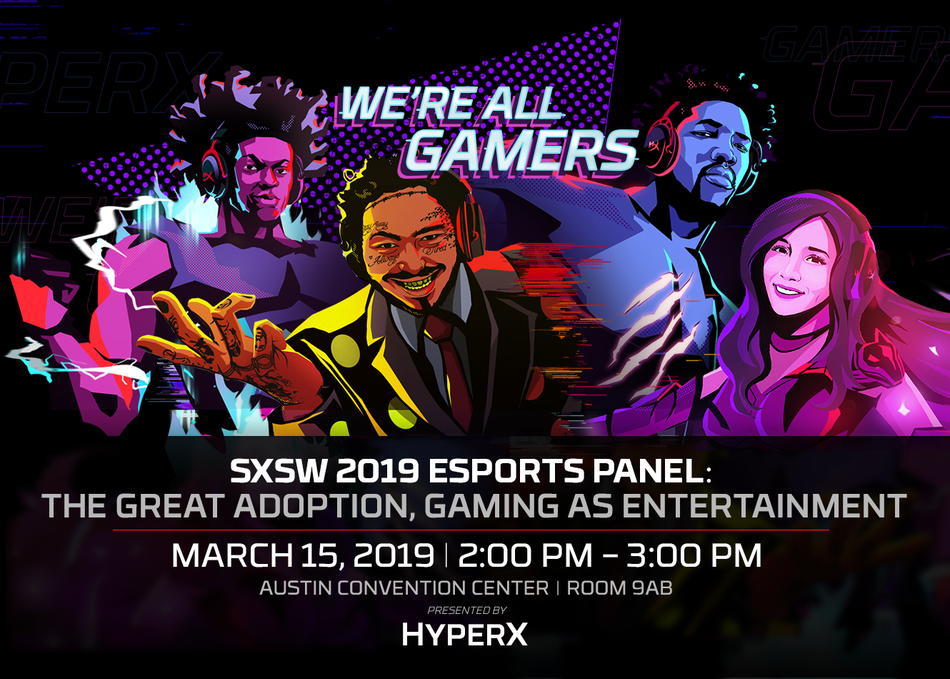 This panel will discuss how gaming is now mainstream entertainment, and how it has become part of the storyline of NBA, NFL, broadcast media and the music industries. Attendees will hear from experts including brands that sponsor Esports and from players and management on how Esports has become part of this new blend of entertainment and what to expect to see in 2019.

Programming descriptions are generated by participants and do not necessarily reflect the opinions of SXSW.
Buy a Gaming Wristband
Primary Entry: Music Badge, Platinum Badge, Artist Wristband, Film Badge, Interactive Badge, Gaming Wristband
Level: Advanced