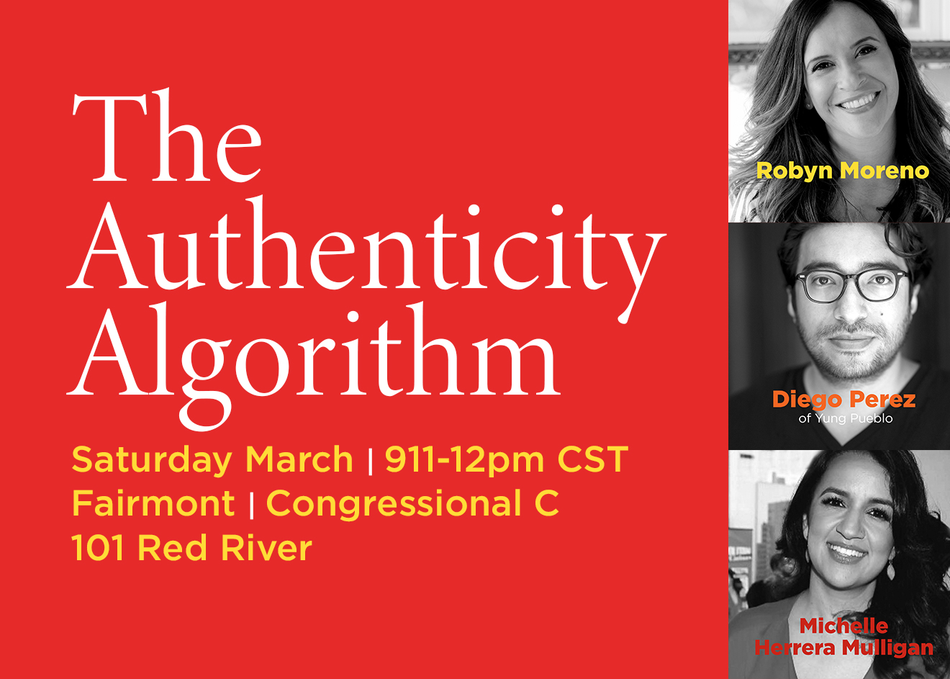 Recording: The Authenticity Algorithm, Mar 9, 2019
Are you an artist/activist/introvert ready to launch a platform, but scared social media will highlight your flaws? In this crowded world of content, it's vulnerability and brokenness that's beckoning followers. Our panelists will share how to choose gifts over gimmicks to craft a story and create connections in this dizzying digital landscape. We'll talk truth telling vs. oversharing and protecting your energy, privacy, and sanity.


Programming descriptions are generated by participants and do not necessarily reflect the opinions of SXSW.
Primary Entry: Platinum Badge, Interactive Badge
Secondary Entry: Music Badge, Film Badge