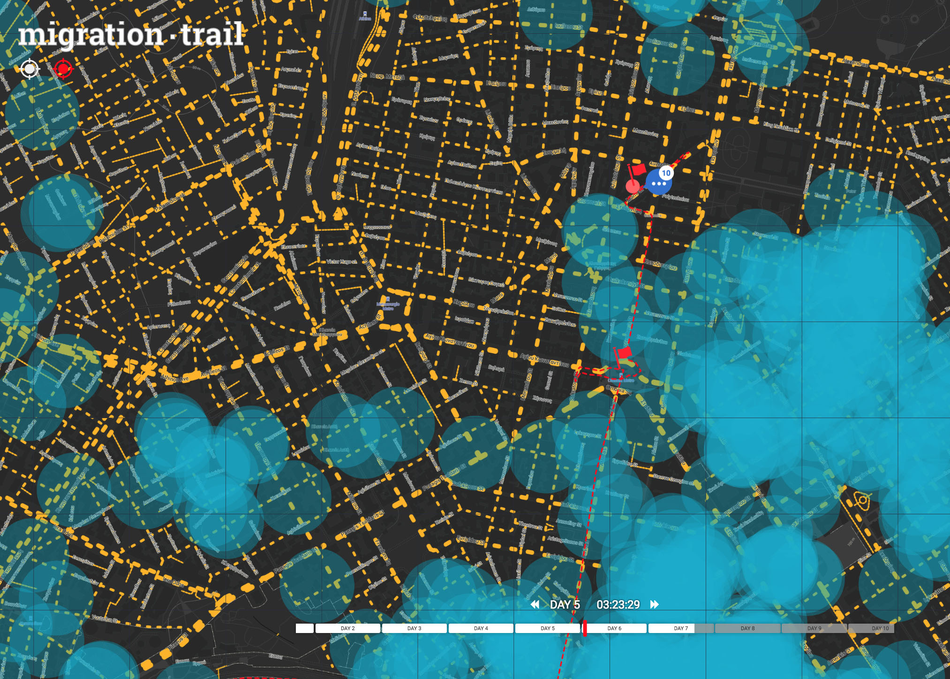 Recording: Telling Urgent Stories with Interactive Maps, Mar 9, 2019
Speakers
Maps are a powerful, but under-explored tool for storytelling and documentary. They can bring huge amounts of information together and help to make sense of it, but dealing with overwhelming amounts of data is also their biggest challenge. This session looks at a recent online documentary, Migration Trail, to explore the possibilities for telling stories in interactive maps and data. We'll share the sometimes surprising lessons we learned about what works and what doesn't when telling stories with interactive maps, the ethical challenges of working with this format and how audiences interact with it.
Migration Trail is a mapped data visualisation which follows a series of fictional migrants traveling to Europe in real time, over ten days. It launched in November 2017.


Programming descriptions are generated by participants and do not necessarily reflect the opinions of SXSW.