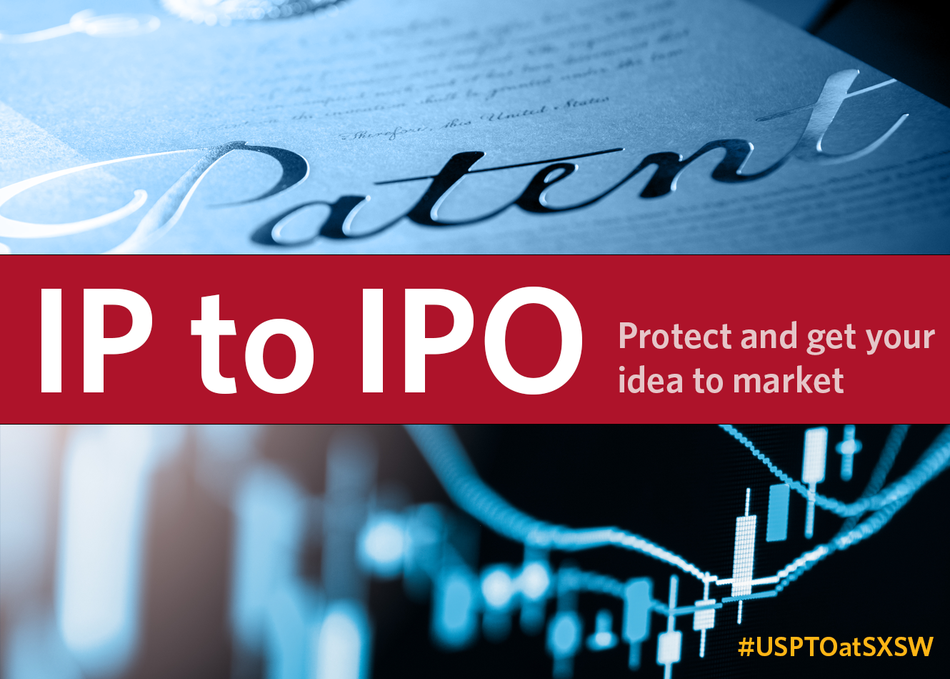 Recording: IP to IPO: Protect and Get Your Idea to Market, Mar 9, 2019
You've got a great idea, but now what? Whether you want to produce and market your invention yourself or license it to another company, the best way for you to profit from your idea is to file a patent with the U.S. Patent and Trademark Office. Venture capitalists will often use IP rights as the determining factor to invest in a new business, and the presence of IP rights can make or break your start-up. USPTO's Molly Kocialski will lead an insightful discussion with inventor/entrepreneurs Arlyne Simon and Steve Katsaros. Together they will discuss: how and why inventors should obtain the IP rights and how entrepreneurs will benefit from the protection they receive from the USPTO.


Programming descriptions are generated by participants and do not necessarily reflect the opinions of SXSW.
Primary Entry: Platinum Badge, Interactive Badge
Secondary Entry: Music Badge, Film Badge