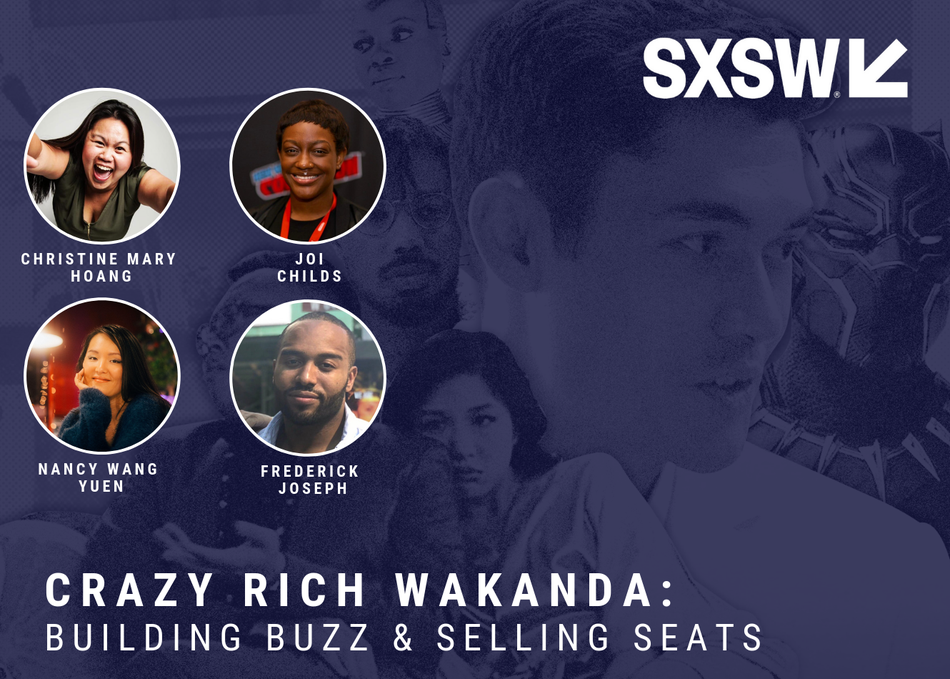 Recording: Crazy Rich Wakanda: Building Buzz and Selling Seats, Mar 11, 2019
From creating viral social media movements like the #BlackPantherChallenge that crowdfunded $950,000 to send 73,000 kids to see the Black Panther movie worldwide, to organizing the largest Crazy Rich Asians Activation Event in the United States, this panel will discuss how they did the grassroots work to advance the #RepresentationMatters movement with calls to action that mobilized the community to buy tickets & sell out theatres for Black Panther and Crazy Rich Asians. Discover the creative and operational tools these panelists used to partner with movie studios and movie theatres to support these films with all-black and all-Asian casts. Leave with practical tips for creating your own viral movements that shine light on underrepresented stories.

Programming descriptions are generated by participants and do not necessarily reflect the opinions of SXSW.
Primary Entry: Platinum Badge, Film Badge
Secondary Entry: Music Badge, Interactive Badge