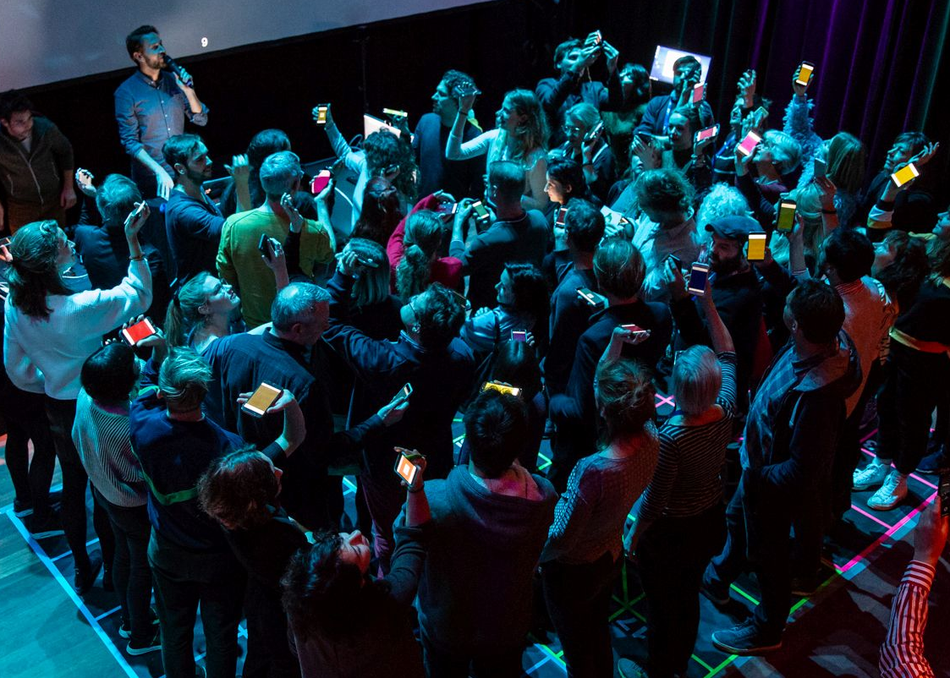 Recording: IDFA DocLab: Algorithmic Intimacy, Mar 9, 2019
Wake up, smell your data and rank your fellow audience members in an unforgettable social sorting experiment live on stage, at our 12th annual IDFA DocLab Showcase at SXSW. After his award-winning installation Famous Deaths, Frederik Duerinck is back with Algorithmic Perfumery. Steye Hallema will present the playful performance The Social Sorting Experiment (bring your phone). Wotienke Vermeer (IDFA) will introduce the Immersive Network R&D Program in collaboration with MIT Open Documentary Lab.

Programming descriptions are generated by participants and do not necessarily reflect the opinions of SXSW.