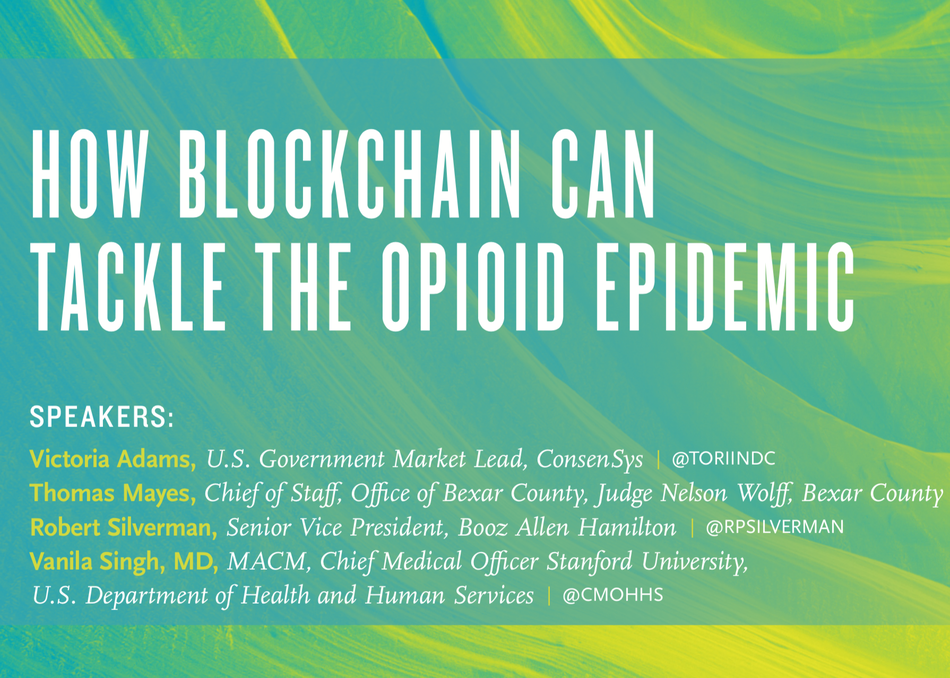 Recording: How Blockchain Can Tackle the Opioid Epidemic , Mar 9, 2019
More than 115 people in the U.S. die every day after overdosing on opioids. The crisis is fed by the ready availability of prescription painkillers and cheap heroin and the inability to monitor the transition from pain management to use disorder. Blockchain is a distributed ledger database that provides transparency and traceability to ensure the integrity of the data.
Could this technology, or others, be used to bring transparency and accountability to the misuse of opioids - to help stem the tide of this national crisis while protecting the integrity of the patient and providing them the care they need? Join a panel of doctors, social entrepreneurs, and technologists who are working to combat the epidemic of a generation.


Programming descriptions are generated by participants and do not necessarily reflect the opinions of SXSW.