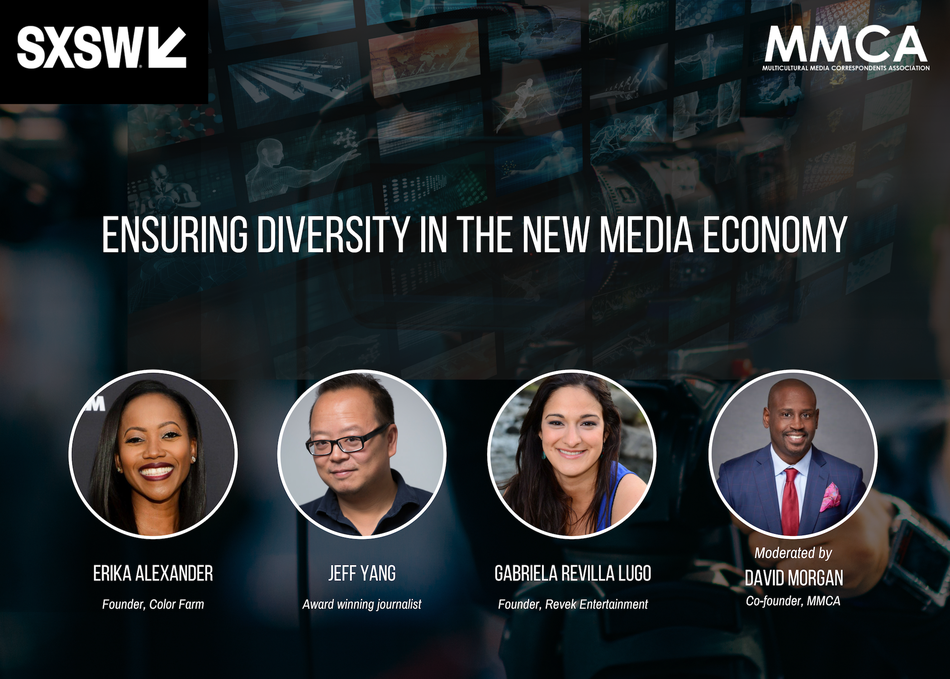 Recording: Ensuring Diversity and Inclusion in the New Media Economy, Mar 9, 2019
The Multicultural Media & Correspondents Association (MMCA) is working to address what we see as a media diversity crisis with serious economic, social and political implications that is not being adequately addressed in the new media economy. While new media platforms have expanded opportunities for diverse journalists and story-tellers to create, curate and distribute news and entertainment content, additional support and proactive efforts are needed to help these diverse new entrants find a path to being discovered by an audience and to profitability. This panel session is the next installment in our Media Diversity Solutions Discussion Series and is designed to provide journalists, storytellers, curators and media platform developers of color insights into current challenges and opportunities to profitably create, curate, and distribute news and scripted programming. Our blue-ribbon panel will discuss the state of the industry and innovative efforts being undertaken or proposed to generate increased diversity. The goal of this panel is to give the audience insights on what it takes to overcome these challenges, and to give MMCA greater awareness about how to most effectively work with media industry leaders and policymakers to support and scale efforts to increase media diversity.

Programming descriptions are generated by participants and do not necessarily reflect the opinions of SXSW.
Primary Entry: Platinum Badge, Film Badge
Secondary Entry: Music Badge, Interactive Badge