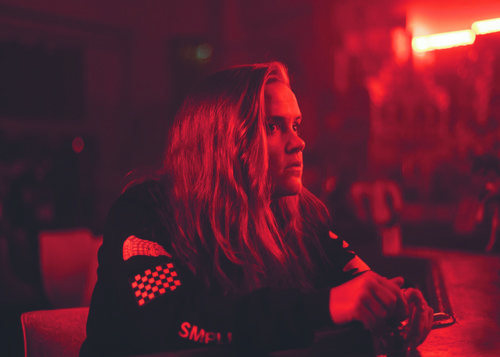 An offical part of the SXSW International Women's Day Celebration.
Jax Anderson (aka Flint Eastwood) is a gay alt-pop artist from Detroit, Michigan who has built an international audience by writing great songs and touring with the tireless work ethic that her city is famous for. She is known for her unapologetic fierceness on stage as much as her kindness and smile. She champions authenticity in a world filled with fake news, and plants seeds of empathy in a world that constantly tries to separate us. This approach has led to two top ten singles at indie radio in Australia over the last 12 months, with her latest peaking at #1 and a third song in rotation now.
Paper Magazine said her latest release "This Is A Coping Mechanism For A Broken Heart" is as raw as it is expansive: "a modern pop menagerie that's harder than ever to pin down […] atmospheric synth-pop inflected with R&B and hip-hop notes. There's Lana in her sorrow and syrupy delivery, Charli in her shimmering hooks, Florence in her folkiness, Sia in her jitters, and HAIM in her breathiness." It's a diversity of sonic influences all tied together by an overarching commitment to songwriting that finds its power in vulnerability.


Programming descriptions are generated by participants and do not necessarily reflect the opinions of SXSW.
Primary Entry: Music Badge, Platinum Badge, Film Badge, Interactive Badge