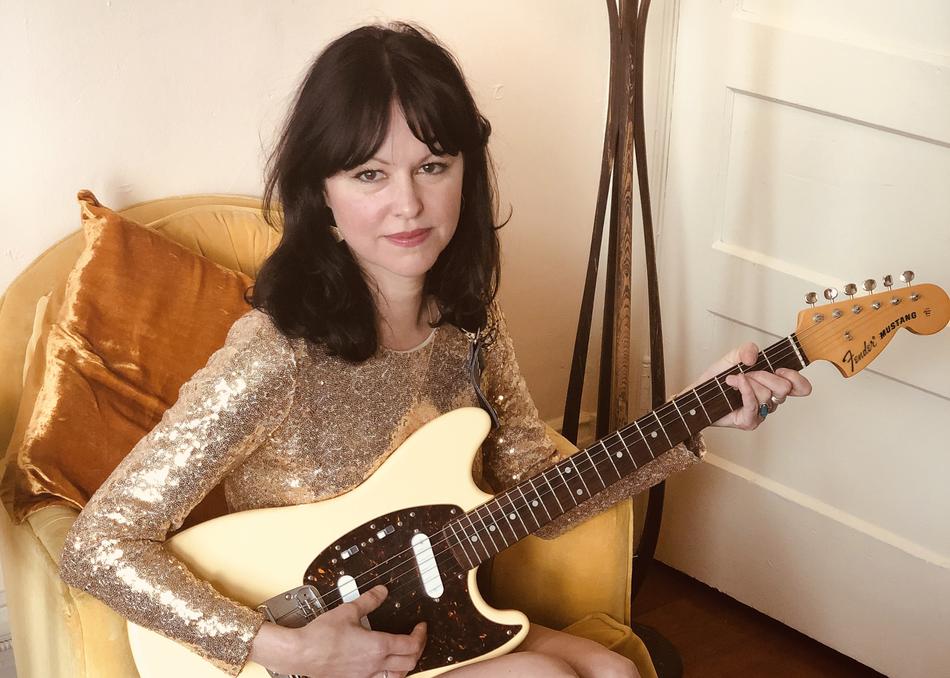 Sarah Bethe Nelson is the constant observer. Having spent the better part of her adult life tending bar at San Francisco's most well-loved watering holes, she has witnessed thousands of late nights fights, early morning rants, blackouts, make-outs, and make-ups. Yet she seems to have an eye cast askance at the streetlights outside. For it's not the drama unfolding inside the bar that keeps her rapt; it's the possibility that one night a light will appear outside, a glowing orb with all the answers that she can levitate into, that will rescue her from love-worn ennui, from the violence of misspent youth. What stands out about the songs on her Burger Records debut Fast-Moving Clouds is this sense of waiting, waiting, hoping.
Ms. Nelson doesn't exude the brassy confidence of a chanteuse; nor does she wear the mask of false naivete favored by some of her "indy" musical contemporaries. Rather, Nelson and her plaintive, unforced voice seem to hang in the balance, and the source of her songs seems a mix of genuine heartbreak and stark resolve. Her music is reflected in that not-extreme dichotomy; in it there is warmth and beauty, as well as a genuine mean streak, softened barely by her we


Programming descriptions are generated by participants and do not necessarily reflect the opinions of SXSW.