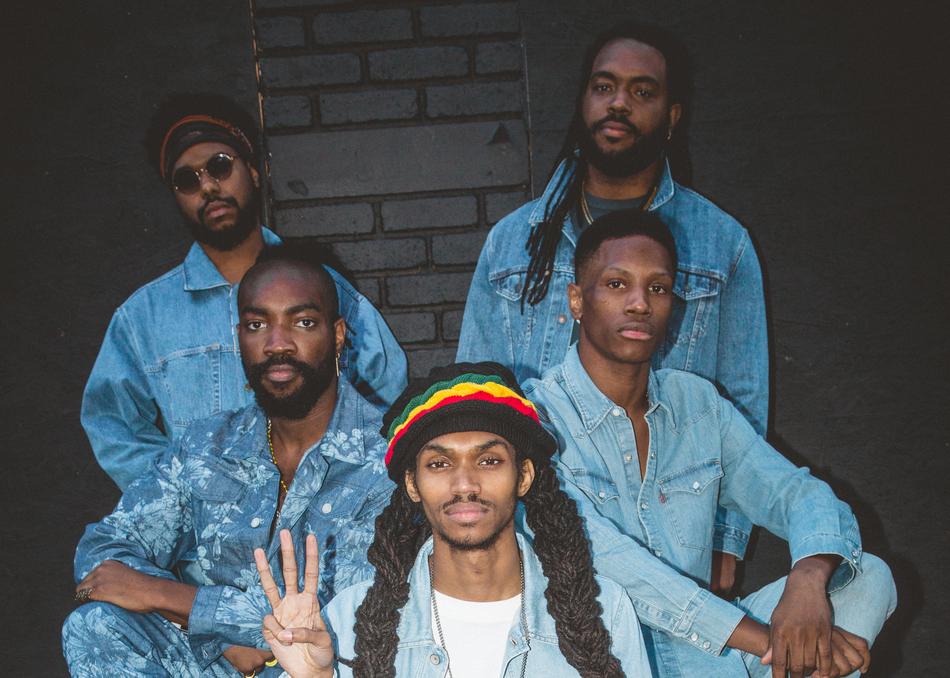 Phony Ppl - Way Too Far
The band we know as Phony Ppl is a mix of people, time, and sound that's been nurtured over generations in Brooklyn. They were a group of kids who started making music together during after school sessions in the homes of their creative families, and who grew up to cultivate a sound that's as much punk as is it soul. A quintet of live music blending acoustic instrumentation with electronic inputs and different vocal styles, their outlook on life and music refuses to be boxed in. Over the years, the bandmates have ebbed and flowed, but now they've reached their final form with these five original members: Elbee Thrie on vocal duties, Aja Grant on the keys, drummer Matt Byas, guitarist Elijah Rawk, and bassist Bari Bass. Their sound is a mix of soul, R&B, funk, hip hop, jazz, pop, and everything between and beyond. It's very DIY, too. They do their own songwriting, arrangement, mixing, and production. Like their sound, they avoid being fenced into one type of performance. You might catch them on a big stage at a festival, or at a more intimate venue like the legendary Blue Note in Manhattan. But their favorite spot is somewhere outdoors where they're on a level with the crowd.

Programming descriptions are generated by participants and do not necessarily reflect the opinions of SXSW.
Artist is seeking the following professional connections: Brand Partnership, Gear Endorsement, Other Artists to Tour With, Sync/Music Supervisors
Subgenre: Hip-Hop / Rap
From: Brooklyn, NY