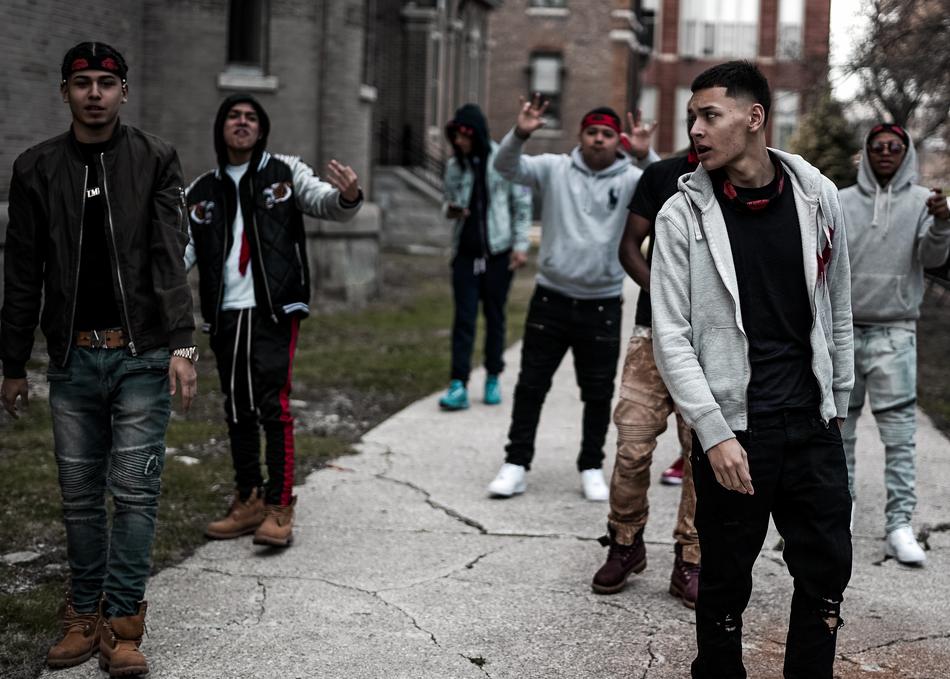 TrenchMobb is a young group of rappers from the north side of Chicago. The group consist of multiple talents but is lead by JR007, TMB Spazz, Lil Jay Doe, and Bankroll Batman. The young group first made waves with their very first release Take Off, a video they released on YouTube in February of 2017. They continued to attack the internet with a wave of videos starting with Be Home Soon, All Types, Rollin, and 2 of Everything which really garnered them attention from the music industry.
After dropping their debut full length mixtape "Be Home Soon" ( available on all streaming services) TrenchMobb released another set of visuals just ahead of the mixtapes release. The videos Mona Lisa and Zooted (Exclusive Worldstar releases) as well as Trifecta (shot by Laka films) though popular as they were, did not release on the project.
TrenchMobb's first official mixtape release "Be Home Soon", came packed with a whole slew of unheard songs accompanied by a couple of familiar classics. The group's Debut project released Memorial Day weekend 2018.
TrenchMobb has released several visuals ahead of their upcoming project, which is to be followed by a JR007 solo project


Programming descriptions are generated by participants and do not necessarily reflect the opinions of SXSW.
Artist is seeking the following professional connections: Booking Agent - US
Subgenre: None
From: Chicago, IL