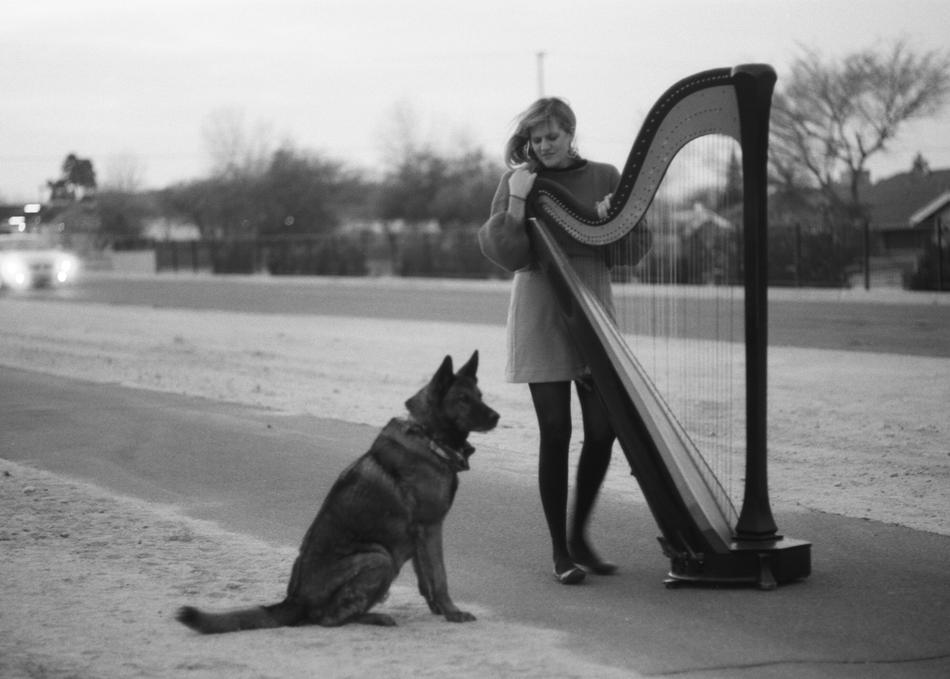 credit: Rachel Pony Cassells
Mary Lattimore is a harpist living in Los Angeles. She experiments with her Lyon and Healy Concert Grand harp and effects. Her solo debut, The Withdrawing Room, was released in 2013 on Desire Path Recordings.
Mary also writes harp parts for songs and recordings, performing and recording with such great artists as Meg Baird, Thurston Moore, Sharon Van Etten, Jarvis Cocker, Kurt Vile, Steve Gunn, Ed Askew and Fursaxa.
Her 2014 record Slant of Light with guitarist/synth player/producer Jeff Zeigler was released by Thrill Jockey, which was followed by the two collaborating on a track for Ghostly Swim 2. Mary and Jeff also composed a score to Philippe Garrels 1968 experimental silent film Le Revelateur, and debuted it in Marfa, Texas along with the film. They have since performed it Chicago, Philadelphia, and early 2015 in Los Angeles.
Her debut solo record for Ghostly, At The Dam, was released in March 2016, followed by a 2017 cassette of compiled songs titled Collected Pieces. She recorded her breakout 2016 Ghostly album, At The Dam, during stops along a road trip across America, letting the serene landscapes of Joshua Tree and Marfa, Texas color her compositions.


Programming descriptions are generated by participants and do not necessarily reflect the opinions of SXSW.
Subgenre: Ambient
From: Los Angeles, CA