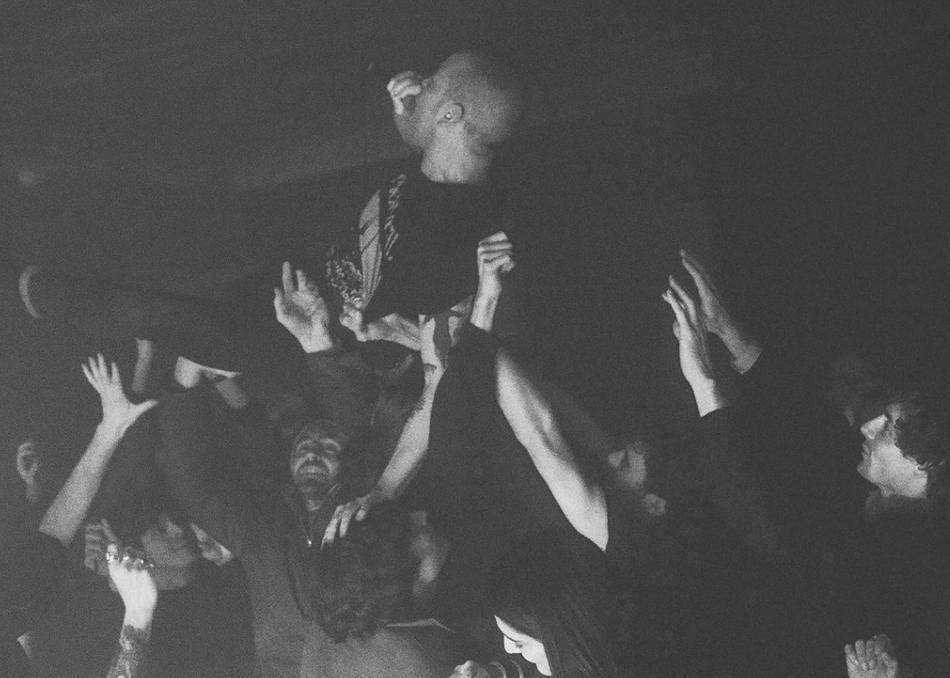 Volition Immanent - Veil
At the crossroads where man meets machine stands Volition Immanent, a two-man band intent on delivering highly personal live performances that shock, inspire and amaze in equal measure.
Since first joining forces in 2014, hardware freak Parrish Smith and former punk activist Mark van de Maat (founder of Amsterdam's admirable Knekelhuis label) have earned a reputation for delivering the kind of incendiary live shows that were once the preserve of British multi-media mavericks such as Cabaret Voltaire and Throbbing Gristle.
With Smith working a range of hardware gear – three drum machines, two samplers, outboard effects units and a range of vintage synths – and van de Maat adding forthright vocals, the duo has struck up a rapport with live audiences across Europe and beyond. Mutilating and manipulating their songs on the fly, Volition Immanent takes no prisoners in pursuit of artistic expression.
March 2019 they release their 2nd EP on MIND Records, after their last years album and 7"EP. This will put Volition Immanent's instinctive, do-it-yourself approach to music-making and performance centre stage, offering an insight into their intoxicating brand of no-holds-barred intensity.


Programming descriptions are generated by participants and do not necessarily reflect the opinions of SXSW.
Subgenre: Electronic
From: Amsterdam, NETHERLANDS