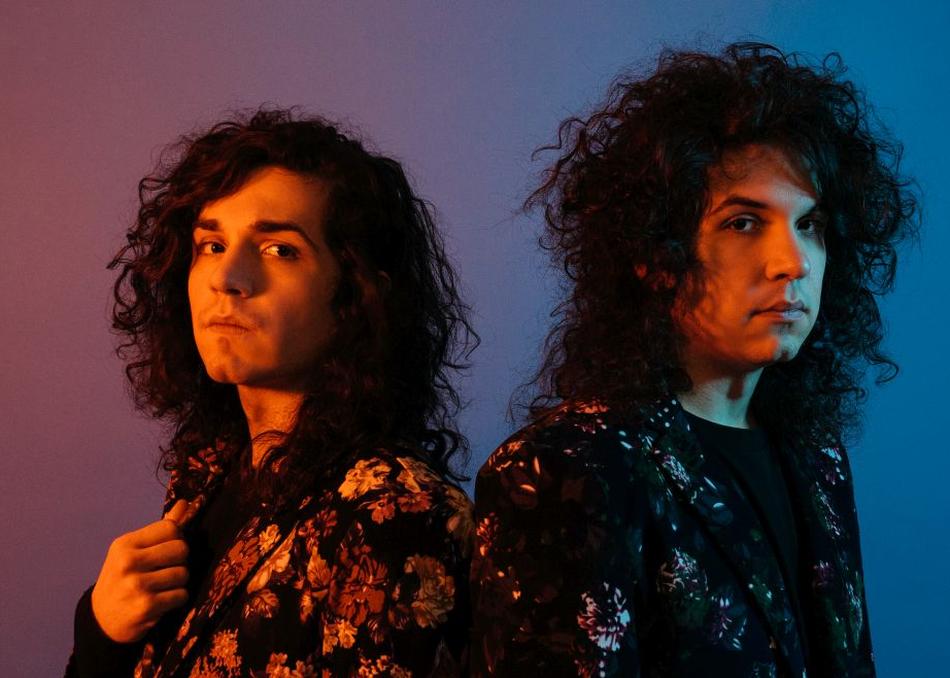 NITE - Godless City
NITE are Canadian-born twin brothers, Kyle and Myles Mendes, based in Dallas, TX. The duo create a unique hybrid of electronic-tinged rock with a nod to 80's-influenced dream-pop. Kyle and Myles' powerful dueling vocals might remind oneself of Tears for Fears' Roland Orzabal and Curt Smith, with a delivery of tasteful guitar hooks amidst bright synthesizers and throbbing drum machines.
NITE completed two full tours within North America in 2016 with Seabound (Germany) and The Foreign Resort (Denmark), and also a U.S. tour with The New Division (Los Angeles) in 2018. They have been humbled to share the stage on a number of occasions with artists such as Midge Ure (of Ultravox), Paul Young, Chad Valley, Howard Jones, Clean Bandit, The Griswolds, A Flock of Seagulls, Small Black, The Alarm, Zola Jesus, Blackbird Blackbird, Men Without Hats, Julien-K, Woody Woodmansey's Holy Holy, A Silent Film, ChameleonsVOX, Modern English, De/Vision, ACTORS, and many more. In July 2017, NITE released a new album, Reborn, on Cleopatra Records, as a follow-up to their 2014 self-release, I Am Not Afraid. Spring 2019 will see NITE release their third album, Sleepless, on Cleopatra.


Programming descriptions are generated by participants and do not necessarily reflect the opinions of SXSW.
Artist is seeking the following professional connections: Gear Endorsement, Other Artists to Tour With, Booking Agent - US, Booking Agent - UK/Europe, Booking Agent - Worldwide, PR/Publicity Agency
Subgenre: New Wave
From: Dallas, TX